Session Type(s): Special Event
Starts: Thursday, Jul. 13 11:45 AM (Central)
Ends: Thursday, Jul. 13 12:45 PM (Central)
Room: Buckingham
At the center of the documentary is Mondale Robinson, the mayor of Enfield, North Carolina. After years of effective political and grassroots work around the country, Mondale returned to his impoverished hometown and ran a campaign with his sights set on turning the community into an example of what can be done for poor, rural, Black districts when the leadership commits to creating transformative opportunities. Upon taking office, Mondale has faced a spate of resistance but throughout it all one message has become very clear: to fully embrace the future, we must understand all the ways in which the past is present so that we can address the systems that keep us from moving forward.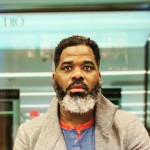 W. Mondale grew up—one of thirteen children—in an environment riddled with all the norms of poverty, for a Southern Black family. That vantage point gave him a front row seat to all that plagues the oppressed and underserved in our nation, and it would eventually be at the root of all of his work. At an early age, W. Mondale began seeking answers to accepted social constructs, he quickly saw the need to challenge those flawed ideas and he took the path of solution architect. After graduating from high school he joined the United States Marine Corps. W. Mondale Robinson realized that joining the Corps was admirable, but quickly learned that it was not a mechanism for social change. With this in mind, he entered into the world of politics.
W. Mondale Robinson was the founder of The C. Institute which was a NGO concerned with equitable governance and inter-social treatment for persons of African descent, in countries where they are a minority population. W. Mondale is also the Founding Principal of Black Male Voters Project, the first and only national organization with a sole purpose of increasing Black men's participation in electoral politics. He is also the creator of the BMEP Additory Approach© , an award winning, cultural competent political program, that's responsible for increasing Black men's participation in more than 21 states. He is also the CEO of WMR Consulting Firm. W. Mondale has worked on more than 160 campaigns (local, statewide, federal, and international).
W. Mondale Robinson is also the mayor of his hometown, Enfield NC where he defeated an incumbent by more than 53% points, to become the youngest mayor in the town's history. He founded and led #ALLACTION which was an online organizing group that specialized in tech-community organizing, training for successful civil disobedience actions, and strategic advocacy planning.
He has appeared on national television news stations such as: Democracy Now, Al-Jazeera, NPR, ABC, MSNBC, and CNN, RT Germany, TYT, Australian Public Broadcasting and in most national written press. He has political and cultural columns on The Village Celebration a publication that focus on Black lives. Mondale is also one half of the team for Clickbaity: Political ThirstTrap, a raw political podcast.
Other sessions: Building Multi-Racial Power (and Winning!) in Rural Communities