Building Multi-Racial Power (and Winning!) in Rural Communities
Session Type(s): Panel
Starts: Friday, Jul. 14 10:30 AM (Central)
Ends: Friday, Jul. 14 11:30 AM (Central)
Room: Continental C
When many progressive leaders hear the phrase "rural organizing," they imagine conservative white farmers. That is, at best, an incomplete picture that limits our ability to see the kind of progress we can make if we invest and organize. In reality, rural America is only slightly less diverse than urban America. And that gap continues to close as new immigration transforms many rural communities. In every region of the country, rural organizing includes working in communities that have a majority of Black, Indigenous, Latino or Asian residents. And in every region of the country, rural voters can play an important role in building the multi-racial majorities we need to build power, win elections and create change.
Moderator
Michael is Rural Democracy Initiative's Communications Director and supports a rural network to engage communities and advocate for meaningful policy. As an elected official in rural Columbia County, NY, he led effective initiatives for immigrant safety, affordable housing, and public transit. As the previous chair of his local Democratic committee, he realigned the progressive coalition, helping to elect Black, Bangladeshi, and antiracist white leaders and Hudson, NY's first Black mayor.
Panelists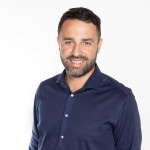 Daniel Diaz is the Program Manager of the Rural Youth Voter Fund, a project of Rural Democracy Initiative. Born and raised in the Rio Grande Valley of Texas, much of Danny's organizing and advocacy work has focused on the Texas-Mexico border, where he previously served as the Director of Organizing at LUPE (La Union Del Pueblo Entero). At LUPE, Danny led a team of organizers who won millions in drainage and housing improvements, organized working class immigrant families for fair immigration policies, and helped build a training pipeline for future leaders. Danny also has a background in electoral campaigns, managing and advising congressional and state senatorial campaigns in South Texas.
Nelly is a regional organizer with We The People in Southwest Michigan. She is a native woman of Mesoamerica who migrated to the Michigan region at the beginning of the century, landing in Kalamazoo in 2006. She believes in the human right to free migration within Turtle Island and is passionate about migrant liberation efforts. Anti-colonial practices and healing are at the center of her organizing vision. As part of her healing practices, she invokes the guidance and wisdom of her ancestors through the art of tortilla making.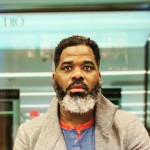 W. Mondale grew up—one of thirteen children—in an environment riddled with all the norms of poverty, for a Southern Black family. That vantage point gave him a front row seat to all that plagues the oppressed and underserved in our nation, and it would eventually be at the root of all of his work. At an early age, W. Mondale began seeking answers to accepted social constructs, he quickly saw the need to challenge those flawed ideas and he took the path of solution architect.
After graduating from high school he joined the United States Marine Corps. W. Mondale realized that joining the Corps was admirable, but quickly learned that it was not a mechanism for social change. With this in mind, he entered into the world of politics.

W. Mondale Robinson is the founder of The C. Institute which was a NGO concerned with equitable governance and inter-social treatment for persons of African descent, in countries where they are a minority population. Along with The C. Institute W. Mondale founded two additional organizations; Robinson Political Consultants and Management Group (RPCMG) and Free Born Blacks. W. Mondale has worked on more than 125 campaigns (local, statewide, federal, and international). He also leads #ALLACTION which is an online organizing group that specialize in tech-community organizing, training for successful civil disobedience actions, and strategic advocacy planning.
He has appeared on television news programs such as: Democracy Now, Al-Jazeera, NPR, Fox, and ABC. He has political and cultural columns on The Village Celebration and Arkansas Talks, two publications that focus on Black lives. He is also the Political Contributor for The Village Celebration and By Any Means Necessary two syndicated radio shows.