Revealing the Digitally Invisibilized: Discussing Bias and Offering Solutions
Session Type(s): Panel, Streamed Session
Starts: Thursday, Jul. 13 2:30 PM (Central)
Ends: Thursday, Jul. 13 3:30 PM (Central)
Room: Salon A-1
Join us as four experienced Black data practitioners discuss their experiences, address data problems rooted in racial bias and introduce solutions found in the field. We'll pull back the veil on topics such as racial bias in data systems and the reality of missing or "invisible" voters. We'll discuss recommendations for how to invest to correct for some of these systemic biases. Funders who want to support expanding the electorate may be surprised to find that racial bias in data technology and systems will make that work harder unless we take it on directly. Attending this session is one step forward in understanding how to do that.
Moderator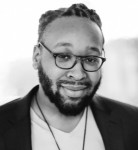 Prentiss Haney is the Co-Executive Director of the OOC. He is a veteran community organizer and strategist whose work has been featured in media outlets including The New York Times, The Atlantic, The Guardian, and MSNBC. In 2019, Prentiss stepped into leadership at the OOC after previously serving as the Executive Director of the Ohio Student Association.
Prentiss started organizing with Organizing for America, registering students and building campus teams across the state. He then joined the Ohio Student Association to continue building student power, serving in various capacities from training coordinator to regional team lead, communication director and more.
Prentiss has trained thousands of leaders in grassroots organizing, leading racial justice, criminal justice and higher education campaigns across the state. In 2017, he co-founded the Midwest Culture Lab as an urgent political intervention needed to center and support young artists of color as trusted communicators, organizers and cultural strategists with the intent of increasing youth civic participation during elections. He is a 2018 graduate of Rockwood Leadership Institute and 2019 Transforming Justice Fellow with the Ohio Transformation Fund.
Prentiss has earned his B.A. in urban affairs at Wright State University. He currently lives in Cincinnati.
Other sessions: Mobilizing the Midwest Ahead of 2024
Panelists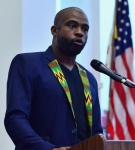 Michael works at the intersection of analytics and racial justice. Starting as a analyst conducting research into the disparities in the criminal justice system and moving on to assist non-profits in mobilizing our communities. Michael is a senior political operative specializing in using data for liberation work.
Michael has a Masters Degree from Arizona State University and currently serves as state data director of Dream Defenders.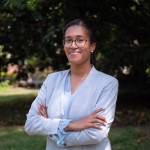 Miriam McKinney Gray is a passionate research professional — committed to serving projects with targeted, socially conscious missions. Miriam currently serves as a senior data analyst for the Democracy and Power Innovation (DPI) Fund where she works closely with data leaders at several power-building organizations, leads monthly meetings and workshops, supports innovative academic research, and more. Prior to her work with the DPI Fund, she was a research data analyst for the Johns Hopkins University where she led city analytics projects, taught online coursework, produced published theoretical frameworks, and supported data collection for the Coronavirus Resource Center.
Miriam holds a Bachelor of Arts in Psychology and a Master of Arts in Quantitative Methods in the Social Sciences from Loyola University Maryland and Columbia University respectively.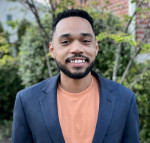 Derrick, Data Manager of the Ohio Organizing Collaborative, helps quantify the community-led power bases being organized from our membership and voter engagement programs. He's worked with organizers to build successful voter engagement programs, track internal and external engagement with volunteers and voters, and provide analysis on voter contacts.
Derrick earned his M.S. in Applied Statistics from Wright State University and currently resides in Cincinnati, OH.