Organic Social: How to Build an Engaged Online Community for Your Campaign
Session Type(s): Training, Virtual Only Session, Streamed Session
Training Tag(s): Basic Online Organizing
Starts: Wednesday, Jun. 21 1:00 PM (Central)
Ends: Wednesday, Jun. 21 2:00 PM (Central)
Room: Virtual
Changes in online users' search patterns, privacy updates, and the evolving social media landscape are making current marketing solutions like ads, search engine optimization, and influencer marketing increasingly expensive and inefficient. This workshop is focused on providing orgs with a cost-efficient alternative: organic social, or the practice of building an engaged online community whose members use their social media voices to help spread your organization's message organically with their networks. We'll discuss how to create a community of social sharers; build social copy using AI; use social share toolkits to generate impressions, donations, and sign-ups; and generate authentic engagement on different social networks.
Moderators
Lori is a health care professional with a 30 year career in improving geriatric outcomes. In 2019, she used her skills of advocacy and management of diverse teams to cofound DemCast USA with the purpose of establishing a permanent digital infrastructure for the left. Lori lives in TN with her husband, 5 kids, and assorted pets.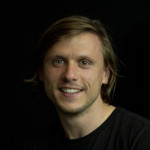 I am a Cofounder and CEO of SpeechifAI Inc.- a NYC-based technology startup offering AI powered software for generating organic social engagement. .
In my spare time, I write expert contributor pieces for Forbes covering civic technology innovations in Europe.
A bit about my background: in 2019, I obtained a Ph.D in Political Science from the Graduate institute, Geneva for a research on how American Presidents write their speeches. During the PhD programme, I was awarded the prestigious Albert Gallatin Fellowship in International Affairs and the Bakala Foundation Scholarship to spend the 2017-2018 academic year as a Visiting Scholar at the George Washington University.
Between 2013 and 2018, I was a cofounder and community development lead at GovFaces- a Geneva-based start-up for public deliberation and citizen engagement, with activity at the European Parliament, the United Nations, in Switzerland and the United Kingdom.
In recognition for my impact on the digital communications field, I was nominated on the Forbes Europe 30 under 30 list in Law and Policy in 2017.
Other sessions: Effective Ways to Leverage Generative AI Tools for Your Digital Campaign