Effective Ways to Leverage Generative AI Tools for Your Digital Campaign
Session Type(s): Training
Training Tag(s): Technology / Data / Innovation
Starts: Saturday, Jul. 15 2:30 PM (Central)
Ends: Saturday, Jul. 15 3:30 PM (Central)
Room: Williford C
The exponential development of Generative AI technology over the past year, has brought about a lot of questions about the impact of this new technology and how to prepare for it. This training session is focused on helping progressive organizers at non-profits and campaigns navigate these questions and better understand how they can use these technologies to their advantage.
More specifically the training will focus on:
How do you properly evaluate an AI-powered tool for a specific use case in politics & campaigns?
What are the best practices of integrating AI in your digital organizing workflow
How can you develop efficient prompts for a large generalist AI model (e.g. ChatGPT, StableDiffusion, DALL E-2)?
Moderators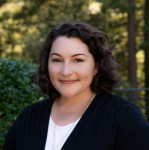 Hillary specializes in rapid scale at civic tech startups, political tech investment firms, nonprofits and top campaigns.
At Higher Ground Labs, Hillary manages the firm's portfolio and accelerator programs: coaching startup founders, convening high profile strategic roundtables, and co-launching innovative first-time programs including AllHands, a technical talent recruitment partnership, and Uptime 2020, an important security, bug bounty, & technology reliability program.
Prior to Higher Ground Labs, Hillary led Client Success at Hustle from 2016-2018. Previously, Hillary managed client partnerships and user research initiatives at Brigade and Causes.com. Hillary's career began in environmental and human rights organizations where she got her start digitalizing nonprofit campaign work during the rise of CRMs, viral petitions, and early social media platforms at Global Exchange and Rainforest Action Network.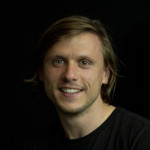 I am a Cofounder and CEO of SpeechifAI Inc.- a NYC-based technology startup offering AI powered software for generating organic social engagement. .
In my spare time, I write expert contributor pieces for Forbes covering civic technology innovations in Europe.
A bit about my background: in 2019, I obtained a Ph.D in Political Science from the Graduate institute, Geneva for a research on how American Presidents write their speeches. During the PhD programme, I was awarded the prestigious Albert Gallatin Fellowship in International Affairs and the Bakala Foundation Scholarship to spend the 2017-2018 academic year as a Visiting Scholar at the George Washington University.
Between 2013 and 2018, I was a cofounder and community development lead at GovFaces- a Geneva-based start-up for public deliberation and citizen engagement, with activity at the European Parliament, the United Nations, in Switzerland and the United Kingdom.
In recognition for my impact on the digital communications field, I was nominated on the Forbes Europe 30 under 30 list in Law and Policy in 2017.
Other sessions: Organic Social: How to Build an Engaged Online Community for Your Campaign