No Budget? No Problem! Using Free Data & Tools to Shape the Bills You Care About
Session Type(s): Panel
Starts: Thursday, Jul. 13 10:30 AM (Central)
Ends: Thursday, Jul. 13 11:30 AM (Central)
Room: Salon C-5/6
Government relations, nonprofit and advocacy teams are chronically underfunded and overworked. A shortage of both funding and bandwidth requires creative, low-cost solutions to keep track of the things that matter. Thankfully, free and/or low-cost tools exist that can streamline your day-to-day, improve your collaboration, help you keep track of the things you care about, and ultimately amplify your impact.
Moderator
Damola Ogundipe is the Co-Founder and CEO of Plural (formerly Civic Eagle), which creates cutting-edge software to make it easy for public policy data to be discoverable, interpretable, and collaborative. Born in Lagos, Nigeria, Damola and his family immigrated to the US when he was six years old. From a young age, Damola was interested in global perspectives, politics, and how the world is governed. Frustrated by the lack of civic engagement in the US, Damola and his co-founders created Civic Eagle, leveraging public-access data to create easy ways for global citizens to engage and express their opinions on how they want to be governed.
Panelists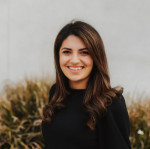 Sophia Anwar is an Account Executive at Plural. In her role, she builds relationships and shares how Plural can make navigating legislation simpler and more accessible, requiring an in-depth understanding of potential clients' pain points when it comes to legislative tracking. Prior to joining Plural, she worked at various mission-driven organizations, including nonprofits, government organizations, and law firms, in roles responsible for relationship management and political engagement. Sophia is a graduate of the University of Texas at Austin and a Bill Archer Fellowship Alum. Prior to joining Plural, she was an Associate at the Office of Presidential Correspondence with the Obama Administration. She served as a legislative aide for former Congresswoman Brenda Lawrence of Michigan and member of the Congressional Black Caucus and House Oversight and Government Reform Committee. Sophia has experience working as a political consultant with the West Virginia State Democratic Party, working with PACS and political fundraising and creating free communication toolkits for Progressive grassroots organizations.
Orlando G. Jones, Jr., is a skilled government relations professional with over a decade of experience in various advocacy arenas. He is a former children's health lobbyist, U.S. Congressional House and committee staffer, and has held positions on successive presidential campaigns as a GOTV campus organizer and a regional office manager. Orlando loves the process of developing and executing policy strategies while navigating the nuances of complex under the dome political dynamics. Orlando is currently the Deputy Director of Government Relations with the Center for Secure and Modern Elections (CSME). CSME is dedicated to advancing pro-voter policies at the state level that modernize the voting process and ensure that every American, whether they are Democrat, Republican, or Independent, can have their voice heard at the ballot box. Orlando graduated from Howard University with a BA in History and Philosophy and a JD from NIU College of Law.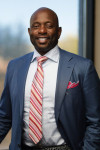 Gregory Jones is President and CEO of The Jones Miller Group, one of the Southeast's premier strategic consulting firms. With over 25 years of leadership experience in government affairs, business development, and political advocacy, Gregory and his team have served top business and political professionals locally, nationally, and internationally.
Gregory previously served as the top governmental affairs leader for the Alabama State Employees Association, a member-driven organization dedicated to protecting and promoting the needs and concerns of Alabama's 30,000 state employees.
Gregory is a founding member and President/CEO of the National Black Professional Lobbyists Association (NBPLA). He is an active member of The American League of Lobbyists, the Corporate Roundtable of the National Black Caucus of State Legislators, and the American Council of Association Executives. Gregory is also a graduate of Leadership Montgomery Class XXVII.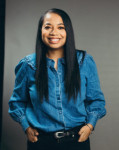 Ashley Robinson is an accomplished political operative and strategist whose work is focused on developing sustainable progressive political infrastructures and long-term power building strategies to ensure the protection, authentic engagement and respect of America's most impacted communities. Ashley serves as Executive Director of Progress Georgia, a key progressive communications and research hub that works to uplift the values and voices of the progressive movement across Georgia and increase public awareness about Georgia's progressive priorities. Prior to serving in this role, Ashley served as the Deputy State Director for America Votes Georgia where she led successful state legislative strategy, advocacy and collaborative efforts for 60+ state-based and national 501(c)(4) organizations, as well as the seamless coordination, data servicing, budgeting and electoral programming for partners alongside America Votes Georgia's State Director. Months into officially joining the America Votes network, the Georgia team and its partners helped shepherd unprecedented electoral victories in Georgia's 2020 election cycle that flipped the political landscape of Georgia with a Presidential win and picking up two US Senate seats.
Prior to this work, Ashley served as Chief of Staff to former House Minority Leader Stacey Abrams and Caucus Director for the Georgia House Democratic Caucus (GHDC) where she oversaw the integral operations of the Minority office supervising legislative affairs, communications, constituent service, data, field, and fundraising departments overseeing 5 election cycles and 7 legislative sessions. Under Ashley's leadership, the GHDC was responsible for preventing a Republican supermajority in 2012 and have continued to pick up competitive seats since. Ashley also served as the liaison between state and national organizations, external lobby groups and the Minority Leader while managing partnerships with donors, allies and surrogates. During the 2018 campaign cycle, Ashley served as Political Director through the Democratic Party of Georgia's Coordinated Campaign to Stacey Abrams' gubernatorial bid in Georgia. Under Ashley's leadership and vision, she effectively built a team of a dozen constituency programs and leaders whose unique organizing strategies effectively increased Georgia's voter turnout with key constituencies of color.
Ashley is an avid student of leadership and community empowerment having graduated from Georgia State University's Andrew Young School of Policy Studies Legislative Health Management Institute and Legislative Staff Management Institute at University of Southern California with the National Council of State Legislatures. Most recently, Ashley was named a Fannie Lou Hamer 2020 Fellow with Sandler Phillips Center. Ashley is a graduate of Spelman College, where she received a Bachelor of Arts in Psychology. Ashley enjoys dancing, collecting art, traveling and mentoring young women of color who are interested in building their political prowess.