How Service Workers are Building Power—and Winning—in the Windy City
Session Type(s): Panel, Streamed Session
Starts: Friday, Jul. 14 10:30 AM (Central)
Ends: Friday, Jul. 14 11:30 AM (Central)
Room: Continental B
Since the pandemic, restaurant workers have been leaving the industry in droves. Research by One Fair Wage reveals that 53% of restaurant workers surveyed are considering leaving the industry, and 70% cite low wages and tips as their primary reason for leaving. In response to this staffing crisis, thousands of restaurants nationwide have raised their wages to get workers to attract and retain staff, but this measure is not enough. In Chicago, a worker-led movement is fighting for better pay and improved working conditions—and they're winning. Join us to hear from the organizations and workers on the frontlines of this fight talk about how they're winning wage increases in the Windy City.
Moderator
I'm Nakia Browner , an native of Birmingham, Alabama and a daughter of the labor and social justice movement. I have gained over seven (7) years of practical hands-on experience in campaigning ,advocating, and organizing on behalf of socio-economic and labor issues. This experience has allowed me to work with national and local campaigns/ organizations throughout the south and more recently as the National Co Organizing Director for One Fair Wage supporting organizing and legislative efforts in IL (Chicago) and the DMV area.
Panelists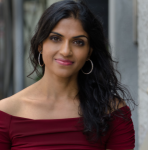 Saru Jayaraman is an academic at UC Berkeley and the President of One Fair Wage, a national organization working to raise wages for service workers nationwide. She was named one of CNN's "Top10 Visionary Women", a White House Champion of Change, a James Beard Foundation Leadership Award winner, and the San Francisco Chronicle 'Visionary of the Year'. Saru authored Behind the Kitchen Door (Cornell University Press), and Forked: A New Standard for American Dining (Oxford University Press), and has appeared on MSNBC, HBO, PBS, CBS, and CNN.
Other sessions: How to End the Legacy of Economic Slavery: Close the Gender, Race and LGBTQ+ Pay Gap
Richard's deep-rooted passion for progressive politics led him to establish Creative Consulting Services, his own political consulting firm. With a background in labor advocacy, Richard recognizes the importance of fair wages and workers' rights. Currently, he represents One Fair Wage in the ongoing battle to eliminate the subminimum wage for tipped workers in Chicago. As a national board member and treasurer of "Our Revolution" (OR), a progressive political action organization originating from Senator Bernie Sanders's 2016 presidential campaign, Richard actively engages voters, promotes political participation, and mobilizes support for progressive candidates.
Richard's expertise extends beyond his involvement with OR and One Fair Wage.
He has managed numerous campaigns throughout Illinois and has demonstrated effective leadership and ability to WIN. Through Creative Consulting Services, Richard provides strategic guidance and tailored solutions to political campaigns, empowering candidates and organizations to effectively convey their messages and connect with voters. His comprehensive understanding of the political landscape, combined with his unwavering commitment to progressive values, positions him as a trusted advisor and advocate for positive change.
Richard's multifaceted engagement in politics, including his consulting firm, grassroots organizing, national board membership, showcases his dedication to advancing progressive ideals and striving for a more equitable society.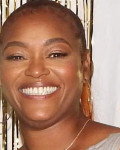 Nataki L. Rhodes Nataki Rhodes is the National Lead Organizer for One Fair Wage
Nataki Rhodes lives in Chicago. She's a Chicago native. Nataki is a former server bartender tipped worker in Chicago. Nataki has worked in the restaurant industry for over 15 years. Nataki loved working in the restaurant industry serving people. Nataki has been paid subminimum wages $4.95 plus tips, sexual harassed, faced work place injustice, discrimination on the job, and not being promote within the restaurant industry. Nataki has been seeking justice for workers in the restaurant industry. Nataki is a leader working with thousand of Tipped workers
across the country to end $2.13 subminimum wages