How Minnesota Prepared for a Democratic Trifecta and Won Our Progressive Agenda
Session Type(s): Panel, Streamed Session
Starts: Friday, Jul. 14 2:45 PM (Central)
Ends: Friday, Jul. 14 3:45 PM (Central)
Room: Continental C
In 2022, Minnesota unexpectedly won a narrow Democratic trifecta with momentum from voters who were demanding action on reproductive rights, climate change, paid leave and strengthening democracy. While this trifecta was a surprise to many of us, we'd been preparing for this moment for 5 years. In 2017 a group of legislators and people-powered organizations started the Minnesota Values Project. We toured the state to listen to Minnesotans and build a shared agenda. In the only divided legislature in the country at the time, that agenda seemed impossible. But we built a robust inside/outside table committed to making that agenda a reality. Join us to hear more about how we made history in Minnesota in 2022.
Moderators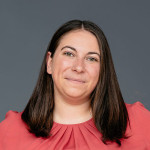 Alexa Horwart is the Lead Organizer for Faith in Minnesota— a multi-faith, multi-racial, statewide people's organization working to advance racial and economic justice in Minnesota. Alexa has been leading statewide community organizing and legislative campaign efforts for a decade focused on climate action, paid family leave, health care access and expanding democracy. She has a Master's in Public Policy and was a Fulbright Fellow to Indonesia from 2009-2011.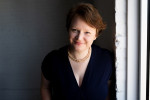 Bethany Winkels is the Executive Director of the Minnesota AFL-CIO, the state labor federation of 1,000 local unions, representing over 300,000 union members. Bethany's work focuses on moving forward the mission of the organization: to improve the lives of working people, retirees, and our families — to bring economic and social justice to our workplaces, communities, state, and nation while striving to eliminate all forms and systems of oppression. Bethany is a Wellesley College alumnae. She lives in Saint Paul, Minnesota, with her family.
Panelists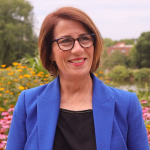 Erin Murphy is a registered nurse and a member of the Minnesota State Senate, representing Saint Paul's District 64. In 2022, she served as the DFL Senate Campaign Chair, and, with an incredible campaign team, led the caucus effort to successfully flip the state Senate that unlocked a trifecta. She is the Senate co-chair of the Minnesota Values Project and believes deeply in the power of organizing and what we can accomplish for our bright future, together.