First-timer Meetup
Session Type(s): Special Event
Starts: Thursday, Jul. 13 9:00 AM (Central)
Ends: Thursday, Jul. 13 10:15 AM (Central)
Room: Salon C-3/4
First-time Netroots attendee? Want to find your crew of people to conquer the conference with? This session's for you. Meet other first-timers and get tips for having a great convention and getting the most out of your time in Chicago.
Moderator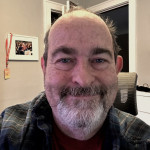 Eric Thut is the Executive Director at Netroots Nation. Before that, he did some stuff. You can reach him at eric@netrootsnation.org. He is also getting old and doesn't like it.
Panelists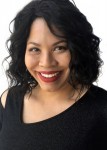 Cheryl Contee is Chief Executive Officer at The Impact Seat Foundation, which is working to create a world in which women can succeed as business leaders. She is also the award-winning Founder and Chair of Do Big Things, a digital agency that creates new narrative and new tech for a new era focused on causes and campaigns. Cheryl is the Amazon bestselling author of Mechanical Bull: How You Can Achieve Startup Success. Passionate about creating new tech and new narrative for a new era, Cheryl uses her vast experience in startup entrepreneurship and community engagement to lead our portfolio companies and funds to success, provide resources for underrepresented founders, and build the new economy. Previously, Cheryl was CEO of Fission Strategy, which brought Silicon Valley startup culture to the world's leading causes and campaigns. She's the co-founder of Attentive.ly, the first tech startup with a black female founder to be acquired by a NASDAQ company, the National Board Chair for Netroots Nation, a Senior Advisor for Astia and the first portfolio company board member of New Media Ventures.
Other sessions: Artificial Intelligence and the Future Of Digital Organizing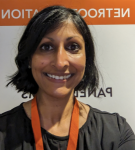 Netroots Nation board member; Lead UX Writer. "Our goal is to create a beloved community and this will require a qualitative change in our souls as well as a quantitative change in our lives."
~ Dr. Martin Luther King Jr.