Artificial Intelligence and the Future Of Digital Organizing
Session Type(s): Panel, Streamed Session
Starts: Thursday, Jul. 13 2:30 PM (Central)
Ends: Thursday, Jul. 13 3:30 PM (Central)
Room: Continental A
Artificial Intelligence, machine learning, OpenAI, ChatGPT, chatbots—it all sounds like science fiction. But AI tools already allow computers to understand and communicate with people well enough to allow us to organize digitally at a growing scale, with message language and framing that is better matched to how our audience is already talking about our issues or candidates. Being able to do that, especially at scale, is the key to successful campaign organizing. Is AI the answer to all (or even some) of our questions? Is it the answer to questions we don't even think to ask? Come and join our conversation.
Moderators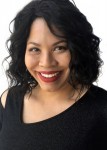 Cheryl Contee is Chief Executive Officer at The Impact Seat Foundation, which is working to create a world in which women can succeed as business leaders. She is also the award-winning Founder and Chair of Do Big Things, a digital agency that creates new narrative and new tech for a new era focused on causes and campaigns. Cheryl is the Amazon bestselling author of Mechanical Bull: How You Can Achieve Startup Success. Passionate about creating new tech and new narrative for a new era, Cheryl uses her vast experience in startup entrepreneurship and community engagement to lead our portfolio companies and funds to success, provide resources for underrepresented founders, and build the new economy. Previously, Cheryl was CEO of Fission Strategy, which brought Silicon Valley startup culture to the world's leading causes and campaigns. She's the co-founder of Attentive.ly, the first tech startup with a black female founder to be acquired by a NASDAQ company, the National Board Chair for Netroots Nation, a Senior Advisor for Astia and the first portfolio company board member of New Media Ventures.
Other sessions: First-timer Meetup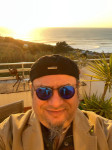 Alan Rosenblatt, Ph.D., a Partner at Unfiltered.Media, a AI-enhanced digital campaign firm. He is also a Partner at Turner4D and a Visiting Professor at George Washington, Johns Hopkins and American Universities. From 2016-2020, Alan was Director of Digital Research, providing digital and social media opinion research services for Lake Research Partners' clients. His pioneering work in digital politics spans more than 30 years and includes teaching the first-ever college course on digital politics in 1995 at George Mason University. He was the creator and host of the Internet Advocacy Roundtable and The Dr. DigiPol Show. From 2007 to 2013, he was Assoc Director of Online Advocacy at the Center for American Progress, where he created and directed its enterprise social media program. Alan received his Ph.D. in Political Science from American University in 1992, his M.A in Political Science at Boston College and his B.A. in Political Science and Philosophy from Tufts University. He lives in Arlington, VA.
Panelists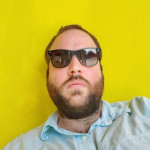 Craig is co-founder and managing partner of Unfiltered.Media. In his first decade as a political and issue advocacy digital strategist and tactician he has worked with several Members of Congress, including Speaker Pelosi. He led national campaigns against the Tax Cuts and Jobs Act (2017) and led Feminist Majority's 2020 multi-state, campus digital organizing program. Craig's breadth of skills and experience, ranges from email fundraising to writing code for web-apps, but what he really likes to do is influence influencers, run email activism/ fundraising campaigns, and now messing with AI to better understand and generate online conversations.
Tim Lim is President of Lim Consulting Services. Tim is a leading voice in comprehensive media planning and buying for both politics and brands. He strives to figure out the most impactful media programs that will achieve the goals of the client, whether it's to move sentiment or move sales.
Tim most recently served as a Partner at Bully Pulpit Interactive (BPI), a full-service marketing agency, as well as the President and Founder of Precision Network, a cutting edge media buying firm.
Tim founded Precision Network in 2012, which became a multimillion dollar online advertising platform and buying shop under his leadership. While a Partner at BPI, Tim oversaw the growth of BPI's paid media department, ad operations teams and driven strategy for some of the largest clients at BPI.
Tim has been featured on the TODAY Show, the front page of the New York Times, Bloomberg, USA Today, Axios, AdAge, the Washington Post, the Atlantic, Daily Beast, AdExchanger, and other outlets. In 2017, he was named to the Politico Playbook Power List. Previously, he was the Director of Partnerships at Change.org and prior to that role ran the Washington, DC office for Grossman Marketing Group led by former DNC Chair Steve Grossman.
Tim is also the founder of Blue Digital Exchange (BDX), the trade association for progressive digital professionals who work in the political, non-profit, and advocacy spaces. The mission of BDX is to bolster the case of investment in and an increased role for digital communications and marketing in progressive organizations.
Tim is an active political fundraiser and has helped raise hundreds of thousands of dollars for national candidates such as Hillary Clinton, Barack Obama as well as many House and Senate candidates. Tim served as a founding Co-Chair for Gen44, the young professional arm of President Obama's re-election campaign and served on the National Finance Committee of the Hillary for America campaign in 2016 as well as the National Finance Committee for Biden for President in 2020.
He is a co-founder of Ascend PAC and a board member of Run for Something. His favorite charities are the Leukemia & Lymphoma Society as well as Martha's Table and SOME. Tim is originally from Riverside, CA and received his Bachelor's degree from Cornell University. Tim is father to Penny and Timmy, dog-father to Pamela, and husband to Jennifer in Washington, DC.