Federal Judges 101: Advocating for Good Judges from Pipeline to Confirmation
Session Type(s): Training
Training Tag(s): Other
Starts: Friday, Jul. 14 10:30 AM (Central)
Ends: Friday, Jul. 14 11:30 AM (Central)
Room: PDR #2
Now more than ever, we're seeing the impact federal judges have on our day-to-day lives—and why it's so important that we put as many great judges on the federal bench as possible who represent the diversity of our movements. But the federal judicial nominations process is weird and wonky, and it can feel hard to figure out where the key moments are to engage—and even harder to figure out how to get your people excited about the prospect or to ultimately ensure your movement is represented in Biden's nominations. Building on decades of experience in the field, we'll walk you through every step of the judicial nomination process and outline key opportunities and methods for engaging your community in the fight for fair courts.
Trainers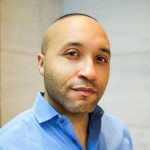 Cedric Lawson (he/him) is Field Director at The Leadership Conference on Civil and Human Rights and The Leadership Conference Education Fund. The Leadership Conference is a coalition charged by its diverse membership of more than 200 national organizations to promote and protect the civil and human rights of all persons in the United States. Mr. Lawson guides a team of field managers that actively organize coalition members and local partners regarding the following issue areas: census, education equity, fighting hate and bias, and justice reform. Cedric has engaged in fair courts, judicial/executive branch nomination campaigns, and Supreme Court case mobilizations for the past nine years. Cedric has held field leadership roles in numerous Supreme Court and lower court vacancy support and opposition campaigns. Collaboratively with organizing partners at Alliance for Justice and People for the American Way, Cedric led the field mobilization for the Confirm Jackson campaign to advance the confirmation of Justice Ketanji Brown Jackson.
Before joining The Leadership Conference and The Education Fund, Cedric was the development director of the United States Student Association and its foundation as well as a field organizer for various local candidate campaigns. Cedric is also a founding member of Black Youth Project 100. Cedric started his career in Wisconsin in electoral organizing and state legislative advocacy.
Other sessions: The Courts Are Not Lost: A Roadmap to Fighting Back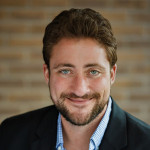 Keith Thirion is an experienced campaigner, advocate, and organizer. As the VP of Strategy at Alliance for Justice, he oversees the Justice, Bolder Advocacy, and Outreach & Membership teams, shaping organizational strategy and working with the program teams to maximize AFJ's impact. He also directs organizational strategies and leads coalitions in campaigns to increase visibility of the courts and judicial nominations, focusing on the importance of the courts in protecting civil rights and constitutional protections. He previously served as Director of Advocacy & Programs and then Acting Director of Equality Maryland, where he played a lead role in passing the state transgender anti-discrimination law and directed the campaign to deny opponents signatures for a repeal referendum. He also directed EQMD's public education and advocacy programs. He also worked for the Chesapeake Climate Action Network directing Virginia field campaigns to advance clean energy policies and counter the power of the commonwealth's biggest polluters. Keith began organizing on multiple ballot initiative campaigns, including Proposition 8 in Los Angeles, and as an Organizing Fellow with the National LGBTQ Task Force.
Other sessions: The Courts Are Not Lost: A Roadmap to Fighting Back