Voter Education: Dispelling Disinformation and Turning Out Voters in PA
Session Type(s): Training
Training Tag(s): Grassroots Organizing/Campaigns
Starts: Saturday, Aug. 20 3:15 PM (Eastern)
Ends: Saturday, Aug. 20 4:15 PM (Eastern)
A lot is at stake in the midterms, and Pennsylvania is in the center of the action. Join us to learn about what's happening legislatively in the Keystone State. We'll discuss how to dispel misinformation in the field and go over canvassing tips and relational organizing tactics to turn out voters wherever you live.
Moderators
Yterenickia 'YT' Bell is currently the Senior Advisor, Voting for the Leadership Conference on Civil and Human Rights. Previously, she held the role of the National Organizing Director at Care in Action/National Domestic Workers Alliance supervising the state directors and program managers in seven core states, while developing electoral and legislative strategy for state and federal campaigns. Prior to that, she was the Director at the Progressive Governance Academy, a project between the State Innovation Exchange (SiX), Local Progress, and re:power to build and develop the leadership and governance skills of progressive state and local elected officials across the country. She was also the Deputy Director of a statewide public policy coalition table, Georgia Engaged (now America Votes Georgia), where she provided strategies and best practices for successful programmatic implementation. She is a native Georgian and graduated from Georgia State University with a bachelor's degree in Criminal Justice and Political Science and a Master's in Social Work and Public Administration with a focus in Economic Development and Planning. Bell has worked as a social worker and public policy professional serving vulnerable communities and solving complex problems for over a decade. She is also a Councilwoman in the City of Clarkston, Georgia.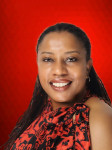 Brandi Fisher is the founder and president of the Alliance for Police Accountability(APA), an organization dedicated to criminal justice reconstruction founded in March 2010. Miss Fisher personifies love for community, is a strong voice for justice and teaches us how to be fearless in the face of opposition while never compromising principles to please others for self gain. In 2017, she spearheaded organizing the very diverse Woodland Hills School District who successfully ran a campaign to replace four school board members and the principal, as a result of students being abused by staff and school police. In 2018, as a result of the uproar in the community regarding the response to the Tree of Life shooting compared to the response to tragedies in the Black community, Ms. Fisher convened a group of leaders within the Jewish and Black communities to address the disparity with the Pittsburgh City administration. She also worked with PA Governor Wolf to successfully veto a bill that would have allowed the identity of officers involved in use of force incidents to be kept secret. She takes joy in bridging the gaps that exist between political officials, community members and institutions. Under her leadership, APA's advocacy has resulted in financial awards of over $5.5 million dollars for individuals and families. Miss Fisher also assists in writing and introducing policies and legislation such as the decriminalization of marijuana in the city of Pittsburgh, to the most recent ballot initiatives to ban No knock warrants in the city of Pittsburgh and extremely restrict solitary confinement in the Allegheny County Jail. Both of these initiatives passed in the May 2021 election.
Other sessions: Why We're Winning: How Black-Led Progressive Organizations are Changing the Face of Western PA Politics, Public Safety vs. Policing: They are Not One and the Same!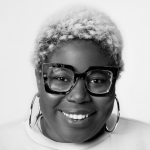 Miracle Jones is a community organizer and queer activist who works in the Pittsburgh area to advocate for equity along the intersections of gender, race, and class. She currently serves as the Director of Policy and Advocacy at 1Hood Media. She received her Juris Doctor degree (J.D.) and Master of Social Work (M.S.W.) from the University of Pittsburgh. Her work focuses on implementing abolition based principles and transformative justice through writing, policy, and advocacy and finding joy in times of trouble.
Other sessions: Why We're Winning: How Black-Led Progressive Organizations are Changing the Face of Western PA Politics