TikTok, Influencers, and Breaking the Hiring Model
Session Type(s): Panel
Starts: Thursday, Aug. 18 11:00 AM (Eastern)
Ends: Thursday, Aug. 18 12:00 PM (Eastern)
In 2022, it's not enough to just hire diverse staff: campaigns need to decentralize campaign power so that political movements can exist beyond the bounds of what (oftentimes white, male and wealthy) leaders find relatable. In early 2021, Community Change and Social Currant teamed up to find a way to crack a new model on creator-first social media platforms. Instead of giving more money to established consultants and platforms run by billionaires, we decided to hire our target demographic to actually lead the work. In this panel, TikTok influencers and digital strategists will discuss what went right, what we messed up, and how campaigns can test our model in the midterms and beyond.
Moderator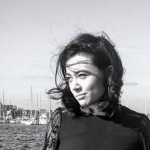 Mikka Kei Macdonald (she/her) is the Creative Director at Community Change/Community Change Action and a freelance journalist. She previously worked at the Hub Project as Associate Director for Campaigns.
Ms. Macdonald's background stems from experience in policy, program management, communications, and campaigns. She has led multiple high-budget progressive advocacy initiatives, serving in a breadth of senior management roles including communications lead, press secretary, digital & design lead, political lead, and as the head of the campaign.
Her work & ghostwriting have appeared in publications including the New York Times, Washington Post, Vox, Variety, and TIME Magazine, she has been quoted in outlets including the NYT, POLITICO, & the WSJ, and her personal writing has appeared in the Daily Beast, ChangeWire, DCist, WAMU, Amy Poehler's Smart Girls, and AspenInstitute.org.
Panelists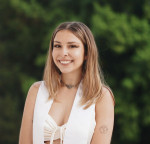 Ellie Artone is a marketing leader with over three years of experience in the short-form space. At Social Currant, she leads projects with Fortune 500 executives. She leads the day to day client management, running the accounts team.
Ellie is also a 2023 graduate of George Washington University, where she received her Bachelor's degree in International Affairs, with a concentration on International Development, and a minor in Psychological and Brain Studies. Also, she is passionate about climate justice and women's health, and is excited to get more involved in these spaces.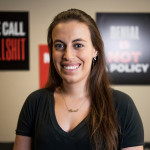 Eve Levenson is an experienced in coalition building, grassroots organizing, policy advocacy, issue advocacy, campaigns, digital/political communications, and youth organizing. She has helped to lead youth centered issue advocacy efforts with March For Our Lives and the YouthInGov coalition and worked on dozens of electoral campaigns.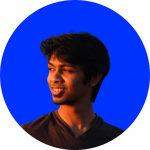 Ashwath is an experienced marketing professional and entrepreneur. He also serves as a mentor to various startups. At Social Currant, he's responsible for the growth and direction of the organization.