The Intersections of the Supreme Court's Decision on Abortion Rights
Session Type(s): Panel
Starts: Friday, Aug. 19 1:30 PM (Eastern)
Ends: Friday, Aug. 19 2:30 PM (Eastern)
The Supreme Court's approaching decision in a challenge to Mississippi's unconstitutional 15-week abortion ban will predictively be unfavorable. Abortion restrictions have a massive impact on people's lives in more ways than pregnancy outcomes. The focus will be on issues that intersect with abortion typically not considered by lawmakers. Western Pennsylvania is a region about to become a key point for abortion access, with this conference located blocks away from one of only two abortion clinics in the region. Join us as we discuss the intersections of race, gender, economic status, policy, and navigating the right to choose, while uplifting local organizations' work for those most affected but often left out of the discussion.
Moderator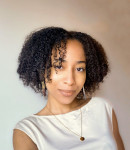 For the last decade, Morgan's personal and professional journey has centered racial, gender, and economic justice. She began her trajectory in public service as an Organizing Fellow for Former President Obama's re-election campaign in 2012. Since then, Morgan has ventured across government, nonprofit, philanthropic, and community advocacy spaces to bridge the power of everyday lived experiences with transformative change.
Currently, Morgan has made history as the first Black woman to serve as Vice-Chair of the Allegheny County Democratic Committee in June 2022. Additionally, Morgan serves as State Committee Representative for the Pennsylvania Young Democrats Board, Acting Chair of the City of Pittsburgh Gender Equity Commission, and Board Member of Planned Parenthood Western Pennsylvania. Professionally, Morgan serves in the Office of Mayor Ed Gainey, where she works toward achieving a more equitable Pittsburgh for all.
From the University of Pittsburgh, Morgan holds a Master of Social Work with a focus in Community Organizing and Social Action, and a Bachelors in Psychology with a minor in Studio Art.
Panelists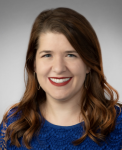 Dr. Amy Collins is an adolescent and young adult medicine specialist and the medical director at Allegheny Reproductive Health Center, where she has been an abortion provider for the last 4 years. She is a graduate of Physician for Reproductive Health's Leadership Training Academy, a year-long program aimed at developing the advocacy skills of medical providers, and continues to use the skills she learned at the academy to engage in reproductive health advocacy at local, state, and national level. Amy is dedicated to providing comprehensive reproductive health care services to her patients so that they can make decisions that allow them to live healthy, fulfilled lives.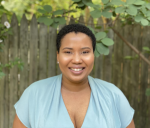 Kelly Davis, MPA is the Executive Director of New Voices for Reproductive Justice, a nonprofit devoted to the health and wellbeing of Black women, girls, and gender-expansive folks through voter engagement, leadership development, and community organizing. Before New Voices, Kelly served in leadership roles at the National Birth Equity Collaborative and the NYC Health Department. While in NYC, she catalyzed NYC's first HIV public awareness campaign totally focused on women and served as one of the founding members of the Center for Health Equity. She also served as the inaugural Director of the Equity and Innovation Unit within the Bureau of Maternal, Infant and Reproductive Health, where she spearheaded planning, implementation, and oversight of a severe maternal morbidity/maternal mortality initiative supporting 14 maternity hospitals in a long-term institutional transformation process that addresses structural racism, bias, resilience, and trauma-informed care. She also is the Co-Founder and Chief Equity Officer of KINSHIFT, a boutique consulting firm that supports healthcare and public health transformation through evidence-based practices rooted in actionable principles of trauma-and-resilience-informed care and anti-racism.
Kelly holds a Bachelors degree from Princeton University, where her senior thesis explored how Black women and Latinas experienced contraception in the 20th Century and a MPA degree from New York University's Wagner Graduate School of Public Service.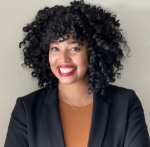 President and CEO of Planned Parenthood of Western Pennsylvania (PPWP). Prior to this, Sydney worked for Planned Parenthood Federation of America for nearly ten years serving as Director of the Health Care Investment Program where she provided guidance on ways to further embed women's health in system transformation efforts, focusing specifically on value-based payment, telehealth, and health equity.
Sydney holds a Bachelor of Arts degree in Sociology from the University of Pittsburgh and a Master's degree in Public Health and Health Policy from the George Washington University School of Public Health and Health Services.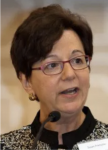 Susan Frietsche is a Senior Staff Attorney and the founder and director of the Western Pennsylvania Office of the Women's Law Project, where she has worked since 1992.
Her law practice focuses on providing legal services for the 17 freestanding abortion facilities in Pennsylvania, including direct representation in state and federal courts, amicus representation, compliance work, legislative advocacy, representation before state licensure boards, and strategic defense from anti-abortion violence and disruption. Frietsche has appeared as counsel for young women seeking confidential abortions in over 50 judicial bypass cases. In addition to her reproductive rights practice, she engages in civil litigation and advocacy involving sexual harassment and sexual assault in education and employment settings, Title IX athletics, LGBTQ discrimination, economic security, incarcerated women, criminalization of pregnancy, and race and gender bias in the legal system. She has argued before the U.S. Courts of Appeals for the Third and Fourth Circuits as well as Pennsylvania appellate courts. She is the co-author of "Women on the Court and the Court on Women," in The Supreme Court of Pennsylvania: Life and Law in the Commonwealth 1684-2017 (John J. Hare, ed., 2018), and "Preserving the Core of Roe: Reflections on Planned Parenthood v. Casey," published in the Yale Journal of Law & Feminism. She is a member of the adjunct faculty of the University of Pittsburgh School of Law, where she teaches Reproductive Law and Policy and Gender and the Law. Prior to joining the staff of the Women's Law Project, Frietsche was the Deputy Director of the Pennsylvania ACLU and the organization's state lobbyist. She is a graduate of Bryn Mawr College and Temple University Law School.