Our Values In Action: Union Organizing in the Progressive Movement
Session Type(s): Panel
Starts: Saturday, Aug. 20 10:00 AM (Eastern)
Ends: Saturday, Aug. 20 11:00 AM (Eastern)
In recent years, there has been a surge in interest in union organizing in the Progressive Movement—from Emily's List to Color of Change to ActBlue. Workers in the progressive movement have joined together to advocate for the same ideals in their workplaces as they do in society. But why now? What does this tell us about the future of work in the progressive movement? What type of world do these workers hope to shape? And how is this connected more broadly to organized labor asserting itself across the country?
Moderator
Labor reporter, In These Times.
Panelists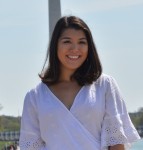 Amy Chin-Lai (she/her) is passionate about mobilizing progressive activism through great technology. As the Solutions Engineer at Action Network, Amy is one of the backend engineers and specializes in integrations, building advanced features, and email deliverability. She's been at Action Network since 2017, where she's helped thousands of digital organizers use their tools in more engaging ways. When Amy is not monitoring email click rates, you can find her listening to true crime podcasts, acting as steward for the Action Network union, and walking her dog, Axel.
Other sessions: How You Can Help Save Email from Spammers and Scammers, Email Deliverability in a Post-Mail Privacy Protection World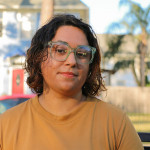 (she/her) Senior Staff Writer with Daily Kos focused on climate change and environmental justice. Chair of the Daily Kos Guild.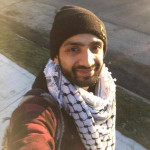 Akshai, or Shay (they/he), is a union barista at Starbucks in Cleveland.
Shay is also a soccer coach, and a member of their local DSA. Prior to working at Starbucks, they organized on climate and environmental justice campaigns, primarily in the area of public transit.