How You Can Help Save Email from Spammers and Scammers
Session Type(s): Panel
Starts: Friday, Aug. 19 4:30 PM (Eastern)
Ends: Friday, Aug. 19 5:30 PM (Eastern)
Email remains the primary channel most political campaigns and advocacy organizations use to reach supporters. But thanks to unscrupulous consultants and campaigns who are willing to do anything to scam supporters for donations, email's long-term viability is now under threat. In this session we'll forcefully push back on the lie that sending spam and deceiving your email community is the best way to raise money, and use anecdotes and case studies to discuss how you can build and run ethical email programs that treat your supporters with respect.
Moderator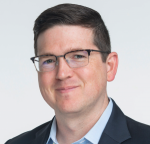 Josh Nelson (he/him) is the CEO of Civic Shout and a Co-Founder of The Juggernaut Project, two companies that help Democratic campaigns and progressive nonprofits grow their opt-in email communities.
Panelists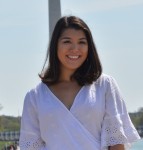 Amy Chin-Lai (she/her) is passionate about mobilizing progressive activism through great technology. As the Solutions Engineer at Action Network, Amy is one of the backend engineers and specializes in integrations, building advanced features, and email deliverability. She's been at Action Network since 2017, where she's helped thousands of digital organizers use their tools in more engaging ways. When Amy is not monitoring email click rates, you can find her listening to true crime podcasts, acting as steward for the Action Network union, and walking her dog, Axel.
Other sessions: Our Values In Action: Union Organizing in the Progressive Movement, Email Deliverability in a Post-Mail Privacy Protection World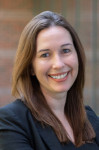 Lauren is the communications director for the Institute of Politics at Harvard Kennedy School, where she oversees all communications strategy and media relations.
For nearly a decade, Lauren served as senior advisor and digital director for Senator Elizabeth Warren on her 2012 and 2018 Senate campaigns and in her Capitol Hill office, building her digital program from scratch and helping her become one of the most powerful voices in the Democratic Party.
From 2013-2014, she was also a senior director at the digital marketing firm Bully Pulpit Interactive. Most notably, Lauren led BPI's work on Marty Walsh's underdog mayoral campaign in Boston and served as the campaign's digital director.
Prior to joining the Warren campaign, Lauren was one of the first employees at Blue State Digital, the groundbreaking BarackObama.com technology company. As director of online communications, she built the firm's email team and developed online advocacy, fundraising, and social media programs for more than 100 political campaigns, advocacy groups, and nonprofit organizations.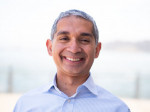 Murshed Zaheed—a senior advisor for Take Back the Court—is one of the top hybrid legislative, policy, and digital strategists in American politics. He has worked and consulted for top nonprofit organizations, corporations, and national campaigns creating winning multi-channel grassroots advocacy campaigns and communications programs.
Prior to founding Pacifica Strategies, Murshed served as the Political Director of CREDO Mobile, a social change-oriented corporation renowned for being a progressive powerhouse of activism and philanthropy. Murshed's years of experience as a senior leadership aide in Congress include his position as Director of New Media for then-Senate Majority Leader Harry Reid. He was also a member of Gov. Howard Dean's groundbreaking digital team during his 2003–2004 presidential campaign.
Murshed has a B.A. in political science from UCLA and a J.D. from Boston University School of Law. He is a member of the bars in Washington D.C. and in Massachusetts.