Inflation and Corporate Profiteers: Protecting Workers, Families, and Small Businesses
Session Type(s): Panel
Starts: Thursday, Aug. 18 4:00 PM (Eastern)
Ends: Thursday, Aug. 18 5:00 PM (Eastern)
Inflation is high and people nationwide are feeling the squeeze from the grocery aisles to the gas pump. But the costs of rent, food, and necessities are rising far beyond what's needed to cover an increased cost of doing business—and greedy corporate profiteers are laughing all the way to the bank with record high profit margins. What's going on with inflation? What can we do right now to protect workers, families, and small businesses squeezed by high prices? How did a few earnings calls help turn the tide on one of the biggest economic stories of the year? Come find out.
Moderator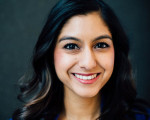 Dr. Rakeen Mabud is the Chief Economist and Managing Director of Policy and Research at the Groundwork Collaborative. A nationally respected policy expert, Rakeen is a leading thinker on the economy with a unique ability to communicate complex economic concepts in an accessible way. She played a key role in Groundwork's pioneering effort to expose the role of corporate profiteering in inflation and serves as a leading policy expert and spokesperson on how economic trends impact people's everyday lives, with a particular attention to structural disparities by race and gender.
Rakeen frequently testifies before Congress to help lawmakers understand how workers and small businesses are experiencing disruptions like inflation and the pandemic. In addition, she is a core member of Groundwork's executive team, helping guide the organization's strategy and managing its policy and research portfolio. She also serves as a board member for the National Employment Law Project (NELP).
Rakeen's work is regularly published in many of the most prominent publications in the nation, and her views on how to ensure the economy works for all have been quoted in The New York Times, Washington Post, and NPR, among others. She is also a frequent commentator on TV, appearing on outlets including NBC Nightly News and Yahoo Finance.
Prior to joining Groundwork, Rakeen developed deep experience in economics and policy as a Special Assistant in the Office of Economic Policy at the U.S. Department of the Treasury, serving as a Fellow at the Roosevelt Institute, leading the research portfolio at Time's Up Foundation, and conducting research at Harvard Business School. She holds a Ph.D. in Government from Harvard University, and a B.A. from Wellesley College in Economics & Political Science.
Panelists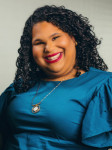 Genny Castillo is Regional Engagement Director for SEAP. Genny is focused on bridging the gaps for community members and policy impact. Genny is responsible for coordinating local programming to bring SEAP to the people. Her professional experience includes being COO of BLUE Institute, the premier training program to prepare more young people of color for the leadership of electoral campaign in the South and Southwest. During the 2018 campaign cycle, Genny served as the Latinx Constituency Director through the Democratic Party of Georgia's Coordinated Campaign. Genny served as the Director of Caucus Services and developed one of the nation's most successful state legislative caucus internship programs from 2011-2017 for the Georgia House Democratic Caucus. Genny received her B.S. in Sociology from Berry College and her A.M. in Social Service Administration from the University of Chicago. Genny is a graduate of the GALEO Institute for Leadership, LEAD Atlanta Class of 2016 and the GPEE Education Policy Fellowship Program. Genny is a mentor with the Latin American Association and a facilitator for the GALEO Institute for Leadership.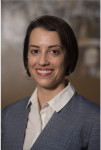 Katy is the Senior Policy Advocate for ILSR's independent business program where she works closely with coalition partners and policymakers on antimonopoly and small business policy and advocacy. Previously she was Director of Advocacy and Policy at the Roosevelt Institute where she led strategic engagement with allies, partner organizations, and elected officials on a range of corporate power policy areas, including banking reform and corporate governance.