Hot Girls Vote: How to Run A Social Media Influencer Program
Session Type(s): Training
Training Tag(s): Intermediate Online Organizing
Starts: Thursday, Aug. 18 4:00 PM (Eastern)
Ends: Thursday, Aug. 18 5:00 PM (Eastern)
Social media influencer marketing is a critical tool for reaching diverse audiences with authentic messages and calls to action via trusted messengers online. It's also affordable, scalable, targeted, effective, engaging, and FUN. Brands have known this for years, but progressive organizations are just starting to catch up. Learn how to design, implement and execute a social influencer program that fits your budget and meets your goals.
Moderators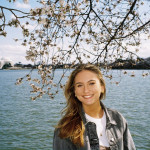 Julia McCarthy (she/her) is an experienced digital strategist working at the intersection of youth civic engagement, digital content strategy, and influencer marketing. Wielding the power of social media platforms and content creators, she meets young people where they are (online) to provide resources and opportunities to engage in our democracy. Julia currently leads the Influencer program at NextGen America to engage 18-35-year-old eligible voters with resources, information, and calls to action around voter registration, education, and mobilization ahead of the midterm elections. To date, the program has worked with nearly 200 content creators with a total following of 65M.
Previously, Julia has managed social media programs at When We All Vote and The Hub Project, focusing on democracy reform and voter engagement. She has worked on notable campaigns and projects including 51 for 51, Just Democracy, Navigator Research, and When We All Vote's Couch Parties and National Voter Registration Day Instagram Lives. During her time at The Hub, Julia spearheaded the digital content strategy for mass mobilizations calling for federal voting rights legislation and filibuster reform, including March On For Washington and Voting Rights and Deliver for Voting Rights on MLK Day. Julia currently lives in Washington, D.C. but proudly grew up in New Jersey.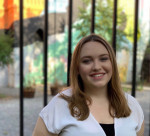 Erin Swauger (she/her) is a skilled digital strategist and content creator with experience mobilizing young voters, leading rapid response moments, and advocating for progressive policies. Currently, Swauger is NextGen America's Social Media Manager, leading the organization's growing social team to engage 18-35-year-old eligible young voters, advocate for expanded ballot access, and elect progressives up and down the ballot.
Previously, Erin led the social media program at The Climate Reality Project, where she was a one-woman team responsible for content production and strategy for a total following of 1.7M. In her role, she worked to mobilize the next generation of climate leaders, advance environmental justice, and lead major worldwide days of climate action featuring former Vice President Al Gore. After graduating from Emerson College with a Bachelors of Science in Political Communications and Strategy, she worked for notable consulting firms in DC, leading social content and designing graphics for popular progressive social media clients. She's a passionate advocate and organizer who was born and raised in Boca Raton, Florida, currently lives in DC, and loves talking about her very old, very adorable dog, Marley.