Fighting for Care, For Us, and For Our Future!
Session Type(s): Panel
Starts: Friday, Aug. 19 4:30 PM (Eastern)
Ends: Friday, Aug. 19 5:30 PM (Eastern)
Care. Can't. Wait. Economic frameworks that leave out women and families don't work for anyone. Policies that make invisible the unpaid and paid labor of women and caregivers who make our country run still urgently need updating. We know building bridges and trains alone doesn't fully get America fully to work when we don't build the care infrastructure that enables bridge builders—and all people—to go to work, including childcare, home- and community-based services, paid family and medical leave, and living wages for all care workers. So the fight is still very much "on" to build that care infrastructure for us all now and into the future. On this panel you'll hear from leaders and parents, including parent activists from the Pittsburgh-area, about what's happening and how you can get involved!
Moderators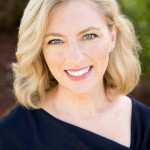 Executive Director/CEO and Co-Founder of MomsRising, Kristin Rowe-Finkbeiner has been involved in grassroots engagement and policy analysis for more than two decades. Started in May 2006, MomsRising is an on-the-ground and online organization with more than 1 million members working together to increase family economic security, to end discrimination against women and mothers, and to build a nation where both businesses and families can thrive.
Rowe-Finkbeiner is also a frequent public speaker, radio host, and an award-winning author of books, including The F-Word: Feminism in Jeopardy and The Motherhood Manifesto, which she co-authored with MomsRising co-founder Joan Blades. She has also been published in many outlets, including: Politico, CNN, USA Today, Washington Post, and Huffington Post.
Rowe-Finkbeiner has received numerous accolades for her work, including the ‪Black Civic Participation 2014 Spirit of Democracy Community Empowerment & Social Innovation Leadership Award; 21 Leaders for the 21st Century Award; National Priorities Project Democracy Champion Award; and the Center for Women & Democracy Healthcare Heroine Award.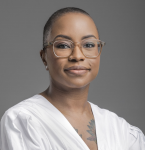 Jenn Stowe is the Executive Director at the National Domestic Workers Alliance (NDWA), the leading national voice for dignity and fairness for domestic workers in the United States. Jenn is a progressive operative and strategic thinker with years of experience leading national, progressive organizations. Previously, Jenn was the Chief of Staff at NDWA where she led organizational development and operation strategy. Prior to joining NDWA and during the 2020 elections, she was Deputy Executive Director at Priorities USA, the primary presidential super PAC working to defeat Donald Trump. She serves on the boards of Priorities USA Foundation and Run for Something. An enthusiastic Southerner, she is originally from Atlanta, GA and now resides in Richmond, VA with her family.
Panelists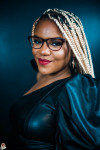 Ashley Comans is a local mom and organizer, a member of the Wilkinsburg School Board, and the First Lady of Wilkinsburg.
Ashley works for Healthy Start, Inc. Pittsburgh as the Marketing, Communications, and Development Coordinator. There she supports the marketing, outreach and advocacy work happening for maternal-child healthcare in Allegheny and Westmoreland County's. She is a huge advocate for giving back and helping to build up the youth in our region. She's also a Campaign Director for the Pittsburgh MomsRising fellowship.
Ashley serves as vice-chair of Catapult Greater Pittsburgh, a founding board member of UNITE, and board of Directors for Pittsburgh Urban Magnet Project (PUMP). She was named Incline Magazine Who's Next: Politics 2018, the 2018 Young Democrat of the Year by the Allegheny County Young Democrats, and a 2019 Pittsburgh Magazine 40 under 40 honoree.
Ashley is an alumni of Clarion University of Pennsylvania, where she obtained her BA in Mass Media Arts, Journalism & Communication Studies.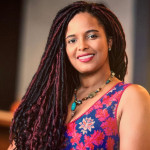 Not long ago, Heather Hopson lived in the Cayman Islands and hosted a television show. Today, she's back home in Pittsburgh writing a different type of story as the founder of Motor Mouth Multimedia, a communications and marketing firm made up of creatives and consultants of color. Utilizing more than a decade of television news reporting experience, Heather assembles teams to tell diverse stories, provide unique perspectives, and increase the visibility of important issues. 
In 2018, Motor Mouth Multimedia produced Single Mom Defined, a photo essay and video series that provides a more accurate definition of single Black motherhood than the one society presents. The art exhibition transformed into an online and in-person community, made up of thousands of mothers nationwide. During the pandemic, Single Mom Defined hosted a series of Moms Night Off events, which gave moms a break by delivering dinner and self-care items to hundreds of families for free. After dinner, moms connected to advocacy opportunities, like the Family Care Campaign and Paid Leave for All, and participated in virtual activities, like yoga. Single Mom Defined members appeared on CNN, The Today Show Parenting website, and in the New York Times advocating for everything from childcare to paid sick days. 
To give back to the community, Heather serves on the Pittsburgh Ballet Theatre + Dance Theatre of Harlem Steering Committee and Healthy Start Pittsburgh's Center for Urban Breastfeeding's Advisory Board and is an active member of Alpha Kappa Alpha Sorority, Inc. Heather previously founded Free Store Penn Hills, mentored through Amachi Pittsburgh, emceed TEDx Pittsburgh, and served on Leadership Pittsburgh's board through the Leadership OnBoard Program. Heather has been named to Pittsburgh Magazine's 40 Under 40 and The Incline's Who's Next in Communications. Connect with Heather on LinkedIn: www.linkedin.com/in/heather-hopson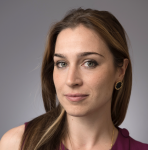 Dawn Huckelbridge has served as founding director of Paid Leave for All since 2019. She has spent her career in gender policy, political organizing, communications, and building early-stage programs and campaigns.
Dawn most recently served as Communications Director for Supermajority during its launch and as the Senior Director of the Women's Rights Initiative at American Bridge. During the 2016 election cycle, she served as Coordinated Program Director for the Community Outreach Group at Planned Parenthood Action Fund, where she recruited and managed a campaign team to implement their largest coordinated campaign programs in key battleground states to date. She previously worked in leadership positions at People For the American Way and the Barbara Lee Family Foundation and Political Office. She worked in political and issue communications with GMMB and has consulted on a number of political and public interest projects. She has served on the boards of Emerge Massachusetts, Square One Politics, Family Values @ Work Action, and the DC Abortion Fund, and she founded the Paid Leave PAC in 2022. She has appeared on network and cable TV and published in outlets including Newsweek, The Hill, The Nation, and Marie Claire.
She graduated from the London School of Economics and Political Science with a master's degree in gender and social policy. She earned her bachelor's degree from Northwestern University, where she studied communications and political science.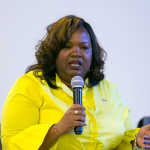 April Verrett serves as President of Service Employees International Union (SEIU), Local 2015 – California's largest union, and the nation's largest long term care union, representing over 400,000 home care and nursing home workers throughout California.
Although now based in Los Angeles, April's story begins proudly on the South Side of Chicago. Raised by her grandmother, who worked as a locker room attendant for the Chicago Park District, herself a union steward for SEIU Local 46, April learned early on the values of perseverance, collective action, and community.
April also leads nationally for SEIU International. She is an International Vice President, chairs the union's National Home Care Council, co-chairs the National Organizing Committee and is a member of the Finance Committee.
She has been tapped twice by Governor Newsom to serve. First in 2019 to serve on the Alzheimer's Prevention and Preparedness Task Force which is tasked with developing a plan to address and manage Alzheimer's disease and other aging-related conditions throughout California. Again in 2020 he selected her for his Taskforce on Business and Jobs Recovery. April's work on the Taskforce is helping to reopen the fifth largest economy in the world post COVID-19 and ensure that the needs of all working families are front and center in the process of rebuilding our economy equitably.
April is committed to dismantling structural racism by providing equity to individuals and communities of color. April has continued to demand equity through her work with several organizations who share this vision and by elevating the voices and first hand accounts of the impact that racial inequities have had during the pandemic on Local 2015 members. April is also a member of the Committee for Greater LA, a coalition of diverse leaders who came together to understand the impact of COVID-19 on different populations.
As a labor leader and activist, April has spent most of her career helping workers form unions to ensure that their voices are heard and respected. April is a tireless advocate for working people, driven by the belief that "unions give workers a platform to fight for more than wages, benefits and working conditions, but also around everything that matters in our members' lives and their communities."