Clean Slate: Leveraging Technology for Equity and Justice
Session Type(s): Panel
Starts: Saturday, Aug. 20 3:15 PM (Eastern)
Ends: Saturday, Aug. 20 4:15 PM (Eastern)
Too often, access to data and technology is reserved for those with power, access, and privilege. However, grassroots campaigns can leverage recent advancements in technology and data analysis to advance powerful systemic change. Doing so can benefit individuals suffering from the lasting collateral consequences of an arrest or conviction record and prioritize justice for Black, Brown, Indigenous, and low-income people. Automatic clearance relieves individuals from the arduous, costly, and inaccessible petition-based process. Panelists will discuss the growing national Clean Slate movement and how technology is helping millions of people clear their records and gain access to meaningful employment, education, and housing opportunities.
Moderator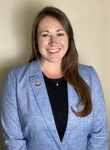 Jesse Kelley is a National Campaign Manager with the Clean Slate Initiative. She is responsible for managing state-level campaigns in an organization focused on expanding and automating the criminal record clearing process. Previously, Jesse served as Government Affairs Manager for Criminal Justice & Civil Liberties at the R Street Institute, where she advocated, researched, and drafted policy papers relating to policing reform, juvenile justice, reintegration, post-conviction life, and related topics.
Earlier in her career, Jesse served as legislative counsel at the Marijuana Policy Project. She led the development and implementation of state advocacy initiatives and saw decriminalization and legalization successes across the country. Jesse practiced law as a criminal defense attorney in Alabama and worked with the Mississippi Innocence Project on post-conviction issues, specifically investigating cases where convictions relied heavily on forensic evidence.
Jesse graduated magna cum laude from Troy University with a bachelor's degree in English literature. She also holds a Juris Doctor from the University of Mississippi, with a concentration in international law from Cambridge University, and is a member of the Alabama State Bar. Jesse lives in Washington, DC, with her husband, Alex, and their dog, Frank.
Panelists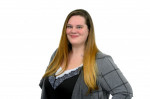 Morgan's career has been fueled by her passions: visual and written story-telling and the fundamental belief that every person is worthy of dignity and justice.
Morgan joined the ACLU of Delaware in October 2017 as a the organization's first full-time communications manager, and has served as the communications director since 2020.
In her day-to-day role, Morgan works on several different issues such as police reform, expanding access to record clearance, reproductive rights, housing justice, voting rights, and more. Working within an integrated advocacy model, she gets the opportunity to provide a wide range of communications expertise across multiple disciplines, including legal advocacy, community organizing, legislative advocacy, and coalition building.
Morgan has served on the board of Action Together NEPA, and has volunteered for nonprofits that provide sexual assault and domestic violence resources, advocate for social justice issues, and champion reproductive healthcare.
Morgan's professional background also includes work in the victims' services and media publication fields, and outside of her full-time role she owns a freelance creative business.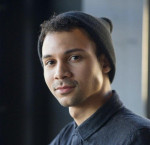 Samuel Sinyangwe is a data scientist and policy analyst who built Mapping Police Violence and the Police Scorecard, and co-founded Campaign Zero, to advance data-driven solutions to end police violence in America. Previously, Sam worked at PolicyLink, where he worked to connect 61 federally-funded communities to research-based strategies to build cradle-to-career systems of support for low-income families. He has also helped city leaders, youth activists and community organizations develop citywide agendas to achieve quality education, health, and justice for young black men. Sam grew up in Orlando, FL, and has been involved in community organizing and advocacy since he was in high school. He graduated from Stanford University in 2012, where he studied how race and racism impact the U.S. political system.