Session Type(s): Panel
Starts: Thursday, Aug. 18 11:00 AM (Eastern)
Ends: Thursday, Aug. 18 12:00 PM (Eastern)
The right to dissent, protest, and engage in participatory local democracy is fundamentally American. These freedoms have been particularly important over the last few years, as more Americans than ever before began taking to the streets to protest racism in America. In response, many conservative state legislatures began a new wave of attacks on democracy and democratic institutions in 2021, resulting in 10 states criminalizing protest and four states banning localities from cutting police budgets. This session will examine this trend through a case study of Florida's HB1 which passed in 2021 and is currently facing a community-centered legal challenge on behalf of multiple Florida municipalities.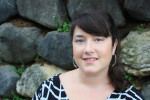 Katie is the Lead Consultant at Local Solutions Support Center (LSSC). During her tenure at LSSC, Katie has focused on deepening cross-movement collaboration by building and supporting state campaigns and coalitions to defend against state interference in local policy-making and advance home rule reform. As Lead Consultant, Katie facilitates communication, collaboration, and engagement with LSSC's network and partners and coordinates the day-to-day operation of LSSC.
Katie brings twenty years of experience with social justice and political work to LSSC, highlights from which include securing groundbreaking legal protections for same-sex couples and transgender individuals in her home state of Wisconsin, leading a national campaign for inclusive nondiscrimination policies, and successfully fundraising for multi-million dollar grassroots campaigns and political candidates. In 2015, Katie launched her consulting practice, Katie B. Strategies, LLC, through which she facilitates aligning around a shared mission, engaging and developing leaders, and delivering real successes to the communities her clients serve, bringing these groups of people together to make the world more fair, equal, and inclusive.
Francesca Menes is the Florida State Coordinator for Local Progress, a network of hundreds of progressive local elected officials across the country dedicated to shared prosperity, equal justice under law, sustainable and livable cities, and good government that serves the public interest. She works closely with partner organizations throughout the Sunshine State to bring progressive policy solutions to our local elected officials.
Prior to joining CPD, Francesca served as the Director of Policy and Advocacy for the Florida Immigrant Coalition (FLIC) and Political Director for FLIC Votes, where she led the development and implementation of strategic legislative, policy and voter engagement campaigns locally and statewide. She co-coordinated the Florida Wage Theft Task Force, which led the passage of ordinances in several counties throughout the state. She coordinated a national network campaigning for Temporary Protected Status for Haitians. In 2014, she successfully led the statewide campaign "We Are Florida's Future" to pass in-state tuition for undocumented students and led the campaign to establish the Office of New Americans of Miami-Dade County, establishing a public-private partnership to promote naturalization.
For 8 years, Francesca served on the Miami-Dade County Commission for Women, where she is a past 2nd Vice-Chair. She also served on the board of the Miami-Dade Young Democrats (MDYD) for 8 years, including as past Vice-President of Communications and Administration.
Currently, Francesca serves as Secretary of MDC Community Action Agency (CAA) Executive Board, appointed by past-Commission Chairman Jean Monestime, as a board member of the Florida Center for Fiscal and Economic Policy, Co-Chair of Governmental/International Affairs of the Haitian American Professionals Coalition (HAPC), State Committeewoman of the Miami-Dade Democratic Party, and Treasurer of the Florida Democratic Party.
Francesca graduated from Florida International University, earning her BA in Political Science and Women's Studies and her Master's in Public Administration, with a certificate in Community Development. She was born and raised in Miami's Little Haiti community.
Francesca has received numerous honors and recognitions, including being recognized as one of the Angels on Adams Street by Influence Magazine, named one of the 20 under 40 Emerging Leaders in South Florida by The Miami Herald, named one of Miami's 40 Under 40 Young Black Leaders of Today & Tomorrow, named one of the 20 Under 40 Young Haitian-American Professionals by the Haitian-American Chamber of Commerce of Florida and City of Miami Gardens Unsung Hero Award.