When Millions are Spent and No Infrastructure is Left Behind
Session Type(s): Panel
Starts: Thursday, Oct. 7 2:15 PM (Eastern)
Ends: Thursday, Oct. 7 3:15 PM (Eastern)
Why is the cost of running for public office outpacing development of progressive civic infrastructure? Why do national Democrats routinely spend millions of dollars every four years in some states, but leave little (if any) long-term progressive infrastructure behind? These panelist will share lessons learned from their campaigns and opportunities they see to build in-state infrastructure that is inclusive and representative of the community.
Moderator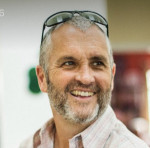 Joe is political strategist with over thirty years of experience working at both the state and federal level. He works with nonprofit organizations to design and implement communications strategies, focused mostly on immigration, LGBTQ equality, and gun violence prevention. Joe is a frequent guest host on SiriusXM Progress and, in the fall, hosts "State of the States," which delves into state legislative races around the country. In February 2009, Joe was the first blogger credentialed to attend a presidential news conference and was one of five bloggers to conduct the first-ever sit-down interview with President Obama in October 2010.
Panelists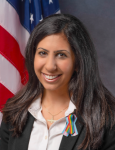 Orlando native, daughter of immigrants, authentic, and unafraid progressive. Worked at Planned Parenthood, UCF grad, elected in 2018 to serve Florida State House District 47.
J.D. Scholten was the 2018 Democratic nominee against Rep. Steve King in Iowa's 4th District. He received nationwide attention for his strong grassroots campaign, falling just 3 points short in a district that Donald Trump won by 27 points in 2016. He grew up in Sioux City. He attended college and played baseball at Morningside College and the University of Nebraska. After college, he played baseball in 7 different countries. He then went on to work as a paralegal before he launched his congressional campaign. Currently, J.D. is the State Director for Working Hero, an antipoverty nonprofit that focuses on raising awareness of the Earned Income Tax Credit.