Using Your Voice to Make Meaning of Your Health Care Experience
Session Type(s): Panel
Starts: Saturday, Oct. 9 2:15 PM (Eastern)
Ends: Saturday, Oct. 9 3:15 PM (Eastern)
You can use your personal story to change the world. This is especially true of life-changing experiences with the US healthcare system. These panelists have learned from their medical journeys, and then advocated for legislation, mentored activists, written and created programs and organizations. They've also held elected officials accountable, and raised money. They will share what they have learned about using personal stories to change the world—and how you can too, no matter what issue you want to work on.
Moderator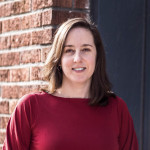 Panelists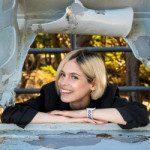 Anastasia develops and directs innovative digital strategies for leading progressive campaigns and organizations. Two weeks into starting as Elizabeth Warren's Social Media Director, Anastasia was diagnosed with a billiard ball-sized glioblastoma, continuing to work full-time through a full course of treatment—and doubling down on her commitment to progressive politics and health care activism. Her work leading campaigns and organizations to recruit millions of new supporters, multiply content engagements, and raise millions of dollars through organic online channels has won her two Pollie Awards for Best Use of Social Media, a Goldies All-Star Award, and a Women in Content Marketing Award.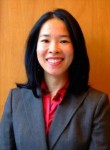 Elena Hung is the Co-Founder and Executive Director of Little Lobbyists, a family-led organization that advocates for children with complex medical needs and disabilities. Her daughter Xiomara was born with a number of medical issues, and is thriving today as a result of quality care (and a bit of luck). Elena, Xiomara, and families like them have been visiting Capitol Hill and offices across the country to speak with lawmakers and their staffers about what is possible with access to quality, affordable health care, and what is at stake without it.
Her opinion pieces have been published in the New York Times, Baltimore Sun, Vox, HuffPost, and other publications. She was honored with the "Speak Up For Better Health" award by the Center for Consumer Engagement in Health Innovation at Community Catalyst and recognized as "Ally of the Year" by the Autistic Self Advocacy Network (2018).
Elena is also one of the national co-chairs of Health Care Voter, a campaign holding elected officials accountable for their votes on health care.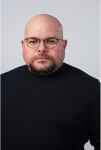 Rafael Noboa y Rivera is a technologist, writer, and political professional. He's worked on five Presidential campaigns, going all the way back to 1992, as well as numerous state, local, and issue campaigns. As a technologist, Raf's helped companies like Apple, Facebook, and others how to incorporate new technology, find new ways to resolve problems, and further refine their processes around information technology and security.
With bylines everywhere from The Guardian to SB Nation and The Daily Beast, Raf's written about subjects as diverse as the life of Minnie Miñoso, the crisis in American policing, and American soccer. He's also guest-hosted radio shows like Soccer Morning, and appeared as a commentator on BBC Radio 5 Live, MSNBC, CNN, and C-SPAN. He is a decorated veteran of the Iraq War and a cancer survivor.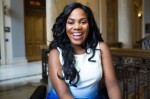 Ola Ojewumi is a writer and a community organizer based in Washington, D.C. She is the founder of the global education nonprofit organization, Project ASCEND. The Clinton Global Initiative, MTV, Intel, Glamour Magazine, and The Huffington Post have praised her charitable initiatives. Ola is a graduate of the University of Maryland, College Park and a champion for higher education in marginalized communities.