The Threat of Big Tech and Disinformation to Social Movements
Session Type(s): Panel
Starts: Thursday, Oct. 7 2:15 PM (Eastern)
Ends: Thursday, Oct. 7 3:15 PM (Eastern)
We all saw the corrosive influence of disinformation in 2020. And it was just as activists had warned: tech platforms are poisoning society and have far too much power to control our communications.They have supported an agenda that is white supremacist, anti-women, anti-immigrant, and anti-environment. We must recognize the threat this poses to all of us and organize to combat their power. Panelists will discuss how platform power and disinformation affected their communities in 2020, and how they plan to fight it in 2021.
Moderator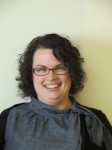 Melissa Ryan has spent more than a decade working at the intersection of politics, media, culture, and technology. Today, she uses her expertise to help people, policymakers and institutions combat online extremism and toxicity.
Melissa became fascinated with extremism and disinformation during the 2016 U.S. elections, as she watched once-fringe extremist networks rise to prominence as they were amplified by mainstream candidates and media. She was among the first progressives to chronicle the rise of the alt-right online when she launched Ctrl Alt-Right Delete shortly after the election, which has since grown to more than 15,000 weekly readers.
Ryan's expertise is sought out by journalists, politicians, leaders and everyday Americans who want to better understand how current events are shaped by social media and how political campaigns use digital strategy to engage voters.
Other sessions: Congress is an Unstable Workplace: Examining the Effects of January 6 on the Hill
Panelists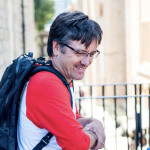 Michael Khoo (he/his) is the Co-chair of the Climate Disinformation Coalition at Friends of the Earth where he works with their communications and climate change departments.
Khoo is also Co-CEO of Upshift Strategies and coordinated the 2014-2015 national Net Neutrality campaign, a large-scale coalition campaign that overcame the entrenched Washington telecommunications industry. Previous to that, he was the Washington representative for the Union of Concerned Scientists, and lead campaigner for Greenpeace Canada. Khoo (he/his) is ethnically/geographically Malaysian-Canadian and resides in Washington, D.C.
He published network analysis research about the marriage of climate deniers and QAnon here:
https://foe-us.medium.com/climate-clicks-capitalism-and-crazies-a336640b47d
Erin is the National Field Organizer for Internet Rights at CMJ. Erin joins CMJ with more than 5 years of grassroots organizing and advocacy experience in the areas of technology, affordable housing, and criminal justice. Prior to working with CMJ, she was a community organizer with Bread for the City, fighting alongside DC residents living on low incomes for equitable redevelopment without displacement. She also previously worked as a government affairs coordinator at the Internet Association on issues of net neutrality, privacy, and Internet governance. Erin recently served as the 2016-2017 co-chair of Black Youth Project 100's DC Chapter and has committed herself to the work of liberating all Black people. She earned her BA in political science from Howard University and currently lives in Baltimore, MD.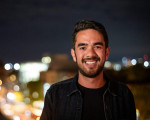 Brennan Suen is a senior strategist at Media Matters, where he has worked since July 2015. Brennan focuses on external affairs related to online disinformation and platform accountability, and he was formerly the LGBTQ program director. He has a bachelor's degree from Northwestern University.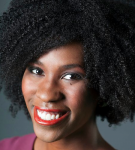 Bridget Todd (she/her) got her start teaching courses on writing and social change at Howard University.
Since then, she's trained human rights activists in Australia, done strategy for organizations like Planned Parenthood, the Women's March, and MSNBC, and ran a training program for political operatives the Washington Post called "the Hogwarts of the Democratic Party."
Formerly, Bridget explored feminist activism on the podcast Stuff Mom Never Told You and produced a global salon with AFROPUNK, a music and culture festival, to where she hosted folks like Angela Davis, Ava Duvernay, and #MeToo creator Tarana Burke.
She founded Unbossed Creative, a media company that makes podcasts and other digital content to push the needle on social change. Her critically acclaimed podcast, There are No Girls on the Internet, debuted on iHeartRadio on July 7th.