Congress is an Unstable Workplace: Examining the Effects of January 6 on the Hill
Session Type(s): Featured Panel
Starts: Thursday, Oct. 7 11:30 AM (Eastern)
Ends: Thursday, Oct. 7 12:30 PM (Eastern)
It's been months since the January 6 insurrection, and America still hasn't reconciled with this attack on our nation's sovereignty. Congress was unable to pass an Independent Commission; many Republican electeds are attempting to downplay the coup or deny that it happened at all; and a modern lost-cause myth is beginning to emerge. Meanwhile, the Hill remains a workplace for thousands of people from custodians to members of Congress who continue to go to work every day despite their own trauma. This panel will examine how our lack of accountability has turned Congress into a toxic workplace—and the chilling effect that has on American democracy.
Moderator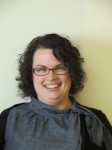 Melissa Ryan has spent more than a decade working at the intersection of politics, media, culture, and technology. Today, she uses her expertise to help people, policymakers and institutions combat online extremism and toxicity.
Melissa became fascinated with extremism and disinformation during the 2016 U.S. elections, as she watched once-fringe extremist networks rise to prominence as they were amplified by mainstream candidates and media. She was among the first progressives to chronicle the rise of the alt-right online when she launched Ctrl Alt-Right Delete shortly after the election, which has since grown to more than 15,000 weekly readers.
Ryan's expertise is sought out by journalists, politicians, leaders and everyday Americans who want to better understand how current events are shaped by social media and how political campaigns use digital strategy to engage voters.
Other sessions: The Threat of Big Tech and Disinformation to Social Movements
Panelists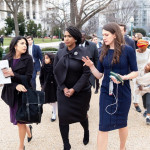 As Chief of Staff to Congresswoman Ayanna Pressley, Sarah leads policy, strategy and day to day management for the Office. A long time resident of the Massachusetts 7th Sarah is proud to serve her home Congressional district and work for Congresswoman Pressley, a seasoned policy maker and unapologetic advocate committed to advancing justice for all people.
Sarah served as Ayanna Pressley's 2018 Campaign Manager. At the helm of Pressley's historic campaign, Sarah led a coalition of staff, activists and volunteers to a historic 17 point victory. Pressley joined the 116th Congress as the first woman of color ever elected from Massachusetts.
As Director of Advocacy at America Forward, Sarah worked closely with members of the America Forward coalition and external partners to manage both state and federal aligned advocacy efforts. Sarah also led America Forward's 2016 Presidential initiative and provided strategic support to education and workforce development non-profits on policy strategy and strategic growth.
Previously, Sarah worked at Horizons for Homeless Children in Roxbury, MA. As Policy & Advocacy Manager she worked on Massachusetts policy issues including early childhood education, workforce development and housing. Sarah developed and managed the organization's statewide grassroots advocacy strategy and worked with the organization's team of teachers and social workers to support children and families in the program as they navigated crucial wrap-around services and subsidies.
Grateful for the opportunity and mobility education created in her own life, Sarah is committed to creating systems change that strengthens access to education and opportunity for generations to come.
Sarah has a Master's in Education Policy & Management from the Harvard University Graduate School of Education where her research focused on trends in management and governance in urban school districts and diverse metrics of student success. She received a Bachelor's Degree in Human Services & Global Studies from Lesley College where she was President of the Student Government. Sarah has also held internship and research positions with the Massachusetts Adoption Resource Exchange and Opportunity Nation and led graduate research projects with the Massachusetts Legislature's Joint Committee on Education and the Boston City Council.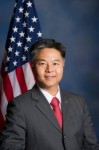 Ted W. Lieu represents California's 33rd Congressional District in the United States House of Representatives. Ted is serving in his fourth term in Congress and currently sits on the House Judiciary Committee and the House Foreign Affairs Committee. He was also elected by his Democratic Colleagues to serve as a Co-Chair of the Democratic Policy and Communications Committee. 
Ted is a former active duty officer in the U.S. Air Force and currently serves as a Colonel in the Reserves, stationed at Los Angeles Air Force Base. In Congress, Ted has established himself as a leader on the environment; cybersecurity; civil liberties; government ethics and veterans.
Ted has been a leader in Congress against ethnic and racial profiling, including discrimination against the LGBT community and hate toward the Asian American community.  He serves as Whip of the Congressional Asian Pacific American Caucus, Vice Chair of the LGBT Equality Caucus, and Co-Chair of the Cloud Computing Caucus.