The Power of the Latina Vote: How Latinas are Changing Politics
Session Type(s): Panel
Starts: Saturday, Oct. 9 2:15 PM (Eastern)
Ends: Saturday, Oct. 9 3:15 PM (Eastern)
It's no secret that Latinas are the CEOs of their households. In this session, you will learn how organizations directly targeted the Latina electorate, how Latinas impacted key states/races in the electoral college, and how the Latina electorate is likely to impact elections in years to come. Attendees will learn how today's actions are reshaping the Latinx electorate and what will happen when Latinas become key organized voters within the Latinx electorate.
Moderator
Mayra previously served as the Executive Director for Latino Victory Project. Mayra entered this role with a decade of experience across the political and advocacy world in Washington, DC and Florida. A highly sought-after organizer, educator, and political operative, Mayra joined Latino Victory in 2017, serving as national political director and vice president. Mayra was the architect behind Latino Victory's 74% win rate in the 2018 cycle—playing a critical role in electing the most diverse congressional class in history. Mayra began her work in politics as a field organizer for the 2012 Obama campaign. After working in several issue-based campaigns, Mayra transitioned to the Florida Democratic Party, serving first as the Hispanic outreach director for South Florida and then as the deputy political director where she helped flip the Sarasota City Council. Mayra then transitioned from politics to policy by joining the Capitol Hill Fellowship, working for Congresswoman Rosa L. DeLauro, D-CT. Mayra returned to Florida the summer of 2016 and became the Florida Democratic Party's political director — becoming the first Latina to hold this position. Mayra grew up in Chicago's southside, in the working-class family of Mexican immigrant parents and went on to attend Yale University, where she majored in American Studies and Ethnicity, Race & Migration. After graduating, Mayra moved to Miami to work for Teach for America as a middle school Language Arts teacher in Liberty City at Charles R. Drew Middle School.
Panelists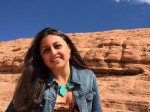 Bio: Michelle Mayorga, a Senior Vice President at GBAO, spent nearly two decades recruiting for, managing, and working on Democratic campaigns, progressive issues, and in local and national administrations. Michelle has worked in 27 states and now trains candidates and campaign staff throughout the country for Democratic and progressive organizations. Her clients have included Democratic candidates throughout the country, such as Rep. Colin Allred (TX-32), Rep. Pramila Jayapal (WA-7), and Rep. Teresa Leger Fernandez (NM-3) as well as advocacy and non-profit groups like Sierra Club, the Congressional Hispanic Caucus' Bold PAC, and Planned Parenthood. Michelle earned her bachelor's degree from Yale University, with a double major in American Studies and Ethnicity, Race, and Migration. In 2016, the American Association of Political Consultants recognized Michelle with their 40 under 40 award. Her family hails from Nicaragua and she grew up in South Florida. She now lives in Albuquerque, New Mexico.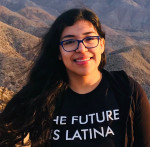 Yadira is an advocate for Latinx civic empowerment and has worked tirelessly throughout her career to advance the rights and collective power of the Latinx community. She co-founded and is currently serving as Co-Executive Director of Poder Latinx, a civic and social justice organization dedicated to building Latinx political power. Previously, Yadira served as the Development Director for Mi Familia Vota, where she helped raise over $20 million and expanded the number of strategic partnerships with major organizations and allies to increase year-round civic participation within the Latinx community. Yadira is proud to serve on the boards of three nonprofits, Dialogue on Diversity and Family Values @ Work Action, and Western Resource Advocates as well as sitting on the managing committee for Democracy Partners. Yadira was selected as a 2021 American Express Ngen Fellow and a 40 under 40 honoree by the American Association of Political Consultants.