The New Normal: Taking Lessons from Pandemic Organizing into the Next Year
Session Type(s): Panel
Starts: Saturday, Oct. 9 1:00 PM (Eastern)
Ends: Saturday, Oct. 9 2:00 PM (Eastern)
Student organizers from community colleges, private schools, and HBCUs had unique experiences working through the global pandemic. They'll share what they learned and how they plan to integrate their new digital organizing assets with their ground plans in the upcoming school year. They'll discuss the focus on returning to a new normal, recognizing that many students are either out of practice in face-to-face organizing or have no experience with it. These four panelists have diverse organizing experiences, bringing new perspectives to building student power.
Moderator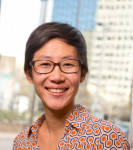 Dan directs the national political strategy and grant fundraising for the Student PIRGs. Dan has managed successful campaigns from coast to coast to cap global warming pollution, fight the high cost of higher education, and make voting more accessible for students. She has recruited and trained hundreds of students and staff on public interest campaigns and got her start as an intern with CALPIRG Students. Dan lives in St. Petersburg, Fla., where she is an avid cyclist and climber.
Panelists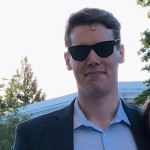 Alex Flowers is a second year student at PVCC with a passion for both civic and voter engagement. He hopes to continue his engagement efforts while pursuing a degree in public policy. An advocate for progressive policy, he seeks to expand access to the democratic process and combat efforts to further disenfranchise marginalized individuals. When Alex isn't badgering his friends and classmates to vote and make their voices heard – you can find him hiking and camping with his dog, Fiona.
I am currently studying Public Policy and Sociology at Georgia Tech. I became involved with the Student PIRGs two years ago in North Carolina, and I hope to put the skills I learned to good use here in Georgia. Issues I have worked on include voter registration, college affordability, and environmental protection.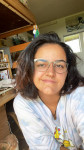 I work with the Student PIRGs across the Southern United States to connect campuses to each other and build relationships with civic engagement organizations for higher youth voter turnout. On campus at Eckerd College, I am the vice-chair of our FLPIRG Chapter and co-coordinator for our New Voters Project.
Along side my activism work, I study political science and gender studies at Eckerd College. I am apart of the Ford Scholars Program, working along side of faculty to research and potentially develop a thesis on voter engagement and encouragement across the country.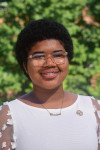 Christina B. Williams is a Philadelphia, PA native and a senior at Clark Atlanta University where she is currently pursuing a Bachelor of Arts in Political Science as a Provost Academic Excellence and Dean's List scholar. She is a leader in the student civic engagement space and has extensive experience serving in various elected student government positions as well as founding and presiding over several campus clubs and initiatives, including CAU Votes. Christina has gained experience through fellowships and internships with several nationally recognized civic organizations including the ACLU of Georgia, the Andrew Goodman Foundation, Campus Vote Project, Common Cause, IGNITE National, Public Citizen, and Rock the Vote. She has also been highlighted by a number of media outlets including The National Journal, NPR, and The Washington Post. Christina aspires to attend law school following her undergraduate studies in order to become an attorney and utilize the law as a tool to defend the civil rights & civil liberties of marginalized communities.