The Influence Game: How Big Business Affects Biden's National-Security Policy
Session Type(s): Panel
Starts: Thursday, Oct. 7 2:15 PM (Eastern)
Ends: Thursday, Oct. 7 3:15 PM (Eastern)
Corporate influence affects foreign policy and national security in all sorts of insidious ways. Most of the people who work closely with President Biden are entangled in the opaque world of strategic consultancies and by extension a network of the world's biggest businesses. Does the potential for future earnings mean that appointees have incentives to not upset corporations? Does it matter that Secretary of State Tony Blinken advised Facebook, Boeing, and big banks—or that 15-plus members of his consulting firm have gone into the administration?
This panel will bring journalists, a watchdog, and a scholar together to consider the under-explored trends in how Big Tech, weapons contractors, and finance interests affect Biden's policymaking.
Moderator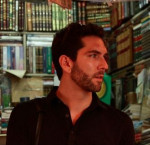 ​​​Jonathan Guyer is managing editor of The American Prospect, where he writes about foreign policy and national security. He has written for The New Yorker, The New York Times, The Paris Review, and Rolling Stone, among others. His research has been supported by fellowships from Fulbright (2012–2013), the Institute of Current World Affairs (2015–2017), and the Radcliffe Institute for Advanced Study at Harvard University (2017-2018). The Society of Professional Journalists recognized him with the 2021 Dateline Award for investigative journalism.
Panelists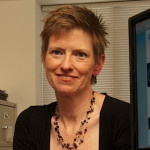 Kathleen Clark is a law professor at Washington University and a lawyer in Washington, DC. She works on issues of legal ethics, corruption, whistleblowing and national security law, and her writings have been cited in hundreds of articles and books. Her legal analysis is regularly cited in the media, including the Wall Street Journal, New York Times and Washington Post, and she has provided legal analysis on television and radio, including PBS, CBS, NBC and NPR. After earning a B.A. in Physics & Philosophy from Yale College and a J.D. from Yale Law School, she worked as Counsel for the U.S. Senate Judiciary Committee. She has also served as Special Counsel for the Attorney General of the District of Columbia, where she wrote an Ethics Manual for the District's 32,000 employees. She serves on the board of American Oversight, and previously served on the board of the Government Accountability Project and the D.C. Bar's Rules of Professional Conduct Review Committee.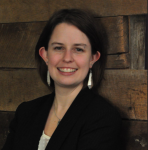 Mandy Smithberger rejoined POGO as the director of the Center for Defense Information in December 2014. Previously she was a national security policy adviser to U.S. Rep. Jackie Speier (D-Calif.) There, she worked on passing key provisions of the Military Whistleblower Protection Enhancement Act into law, which expands protections by increasing the level of Inspector General review for complaints, requiring timely action on findings of reprisal, and increasing the time whistleblowers have to report reprisals. Previously an investigator with POGO, she was part of a team that received the Society of Professional Journalists' Sunshine Award for contributions in the area of open government.
Mandy is an expert on national security, Pentagon reform and the Defense industry revolving door. She has appeared recently on CNN, Fox News and NPR, and she's been cited by various outlets, including the New York Times, Washington Post, USA Today, Reuters, Politico, and Foreign Policy.
Mandy received her B.A. in government from Smith College and her Masters in Strategic Studies and International Economics from Johns Hopkins University's School of Advanced International Studies. She also served as an analyst at the Defense Intelligence Agency and U.S. Central Command.