The Datapocalypse: How Progressives Can Navigate the Changing Landscape of Data
Session Type(s): Panel
Starts: Friday, Oct. 8 3:45 PM (Eastern)
Ends: Friday, Oct. 8 4:45 PM (Eastern)
The digital data space and user privacy standards are undergoing major changes. "Cookie-pocalypse" will shake up digital ads. There are changes coming to peer-to-peer mobile messaging and 10DLC, shifts in pixel tracking for email open rates. In short, the tools we use are changing rapidly. Some of the top digital campaigners in the country will discuss how to keep pace with and understand the consequences of these changes for digital acquisition. They'll consider shifts to email targeting strategies and how generally to continue building progressive power in this changing environment.

Moderator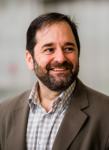 Brian Young is the founding Executive Director of Action Network, a non-profit provider of technology to the progressive movement. Previously, he spent nearly a decade working at the forefront of the digital revolution in politics, serving as John Kerry's Digital Director, consulting with many major progressive organizations, and helping getting the Howard Dean campaign's digital strategy get off the ground in 2003. He's also run Congressional campaigns, been a documentary filmmaker, a community organizer, and a union member as a film/television technician in IBEW.
Panelists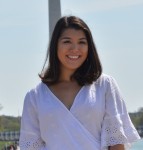 Amy Chin-Lai (she/her) is passionate about mobilizing progressive activism through great technology. As the Engineering Partnerships Manager at Action Network, Amy supports and trains organizers on how to use the tools effectively and reach higher levels of engagement. When Amy is not monitoring email click rates, you can find her listening to true crime podcasts and talking to her dogs, Skippy and Axel.
Other sessions: How and Why You Should Treat Your Email Community with Respect
Julia has been running electoral and issue digital campaigns for the last 15 years. She's the Digital Strategy and Analytics Director at GPS Impact. And previously, she ran the marketing team at ActBlue, responsible for brand identity and outgoing mass communication. She is a proud alumna of MoveOn, PCCC, Courage Campaign and Common Cause.
Patrick Stevenson serves as the Chief Mobilization Officer at the Democratic National Committee, overseeing the party's digital and marketing operations. He has raised over $200 million via grassroots channels for the DNC during his tenure.
Patrick worked on Hillary Clinton's 2012 presidential campaign as the Director of State Digital Programs, where he hired and oversaw over 80 staffers across the country. His first role in national politics was as an Email Writer on the 2012 Obama campaign, helping raise a record-setting $690 million online.
Patrick is from Pittsburgh, and graduated with a degree in English and History from Xavier University, where he served as editor-in-chief and publisher of the student newspaper.