The Criminalization of Abortion
Session Type(s): Panel
Starts: Thursday, Oct. 7 3:45 PM (Eastern)
Ends: Thursday, Oct. 7 4:45 PM (Eastern)
A Supreme Court loss on abortion rights would be devastating, but how would it affect access? Centering people who have had abortions helps prepare us for the continued erosion of abortion access no matter the outcome of the next SCOTUS case. We'll discuss the current state of access, including the higher barriers for people who are living on low incomes, BIPOC, LGBTQ+ people, & people with disabilities. We'll talk about self-managed abortion (SMA); why and how SMA is criminalized; and what we can do to stop the criminalization of pregnancy outcomes. And we'll hear from an abortion storyteller, an attorney, an abortion provider, and a community organizer on their visions for the future of abortion access.
Moderator
Lauren Paulk, J.D., is Senior Research Counsel at If/When/How, where she focuses on in-depth legal research in support of If/When/How's litigation and policy team and state and grassroots advocates. Prior to joining If/When/How, Lauren led state policy work related to reproductive health, rights and justice as Policy Counsel at the National Partnership for Women & Families; tracked and analyzed state bills on reproductive rights and health as a Senior State Legislative Fellow with the Center for Reproductive Rights; worked at the intersection of reproductive justice and LGBTQ liberation as an If/When/How Reproductive Justice Fellow at the National Center for Lesbian Rights; and supported young people in forming healthy relationships as a AmeriCorps Teen Advocate with Home Free.
Lauren has authored and co-authored legal scholarship on constitutional standards for reproductive rights, international human rights law as it relates to assisted reproductive technology, and state harms at the intersection of immigration and abortion for young people in Texas. Lauren is a 2013 graduate of CUNY School of Law and currently resides in Washington, D.C. with her partner and her pup.
Panelists
Tessa Benson (she/they) is the Co-Director at Apiary, a national membership collective by and for groups that provide practical support to abortion seekers. For the past 9 years, Tessa has been personally and professionally immersed in the ongoing struggle for full, unrestricted access to reproductive care and believes the work must extend beyond legal protections.
In their previous role as the Healthline Manager at the California reproductive justice organization ACCESS Reproductive Justice, Tessa focused on building and strengthening relationships with volunteers, clinics, fellow abortion funds and practical support organizations, community-based resources and more to improve ACCESS's service delivery model.
She recognizes the immeasurable value and far-reaching impacts of strong relationships and it is her goal to help build the connective tissue for Apiary's constellation of practical support resources. She believes in power and resource redistribution and centering those most impacted by reproductive and economic oppression, and champions those on-the-ground closest to the work.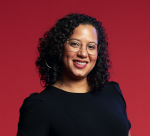 Renee Bracey Sherman is a reproductive justice activist, abortion storyteller, strategist, and writer. She is the founder and executive director of We Testify, an organization dedicated to the leadership and representation of people who have abortions and share their stories at the intersection of race, class, and gender identity. She is also executive producer of Ours to Tell, an award-winning documentary elevating the voices of people who've had abortions.
Other sessions: Expanding the Supreme Court to Protect Abortion Rights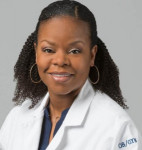 Jamila Perritt MD MPH FACOG is a fellowship trained, board-certified Obstetrician and Gynecologist and President and CEO of Physicians for Reproductive Health (PRH), a physician led organization that mobilizes the medical community, educating and organizing providers, using medicine and science to advance access to reproductive health care for all people.
Dr. Perritt has a comprehensive background in family planning and has worked more than 20 years in the reproductive health, rights and justice spaces. She provides on the ground, community-based care focusing primarily on the intersection of sexual health, reproductive rights and social justice. In addition to her work as a clinical provider in the Washington, DC area, she has lead PRH since 2020.
Dr. Perritt is a graduate of Howard University College of Medicine and completed her residency training in Obstetrics and Gynecology at Pennsylvania Hospital in Philadelphia, PA. She completed a fellowship in Complex Family Planning at The Johns Hopkins University in Baltimore, MD. During her fellowship training,
Dr. Perritt received a master's degree in public health from The Johns Hopkins Bloomberg School of Public Health.
Dr. Perritt is a passionate advocate for reproductive health, rights and justice which has allowed her to work closely with many organizations in support of access to comprehensive reproductive health care, including Advocates for Youth and Planned Parenthood Federation of America. She is a member of the Black Mamas Matter Alliance (BMMA) and a writer with Echoing Ida, a community Black women and nonbinary writers that seeks to shift culture and build movements through narrative change.
Dr. Perritt serves via Mayoral appointment to Washington DC's Maternal Mortality Review Committee. She is a Fellow of the American Congress of Obstetricians and Gynecologists (ACOG) and serves as Chair of ACOG's Committee for the Health Care for Underserved Women. She is a member of the Society of Family Planning, serves on the All* Above All Steering Committee, and as a member of the Black Maternal Health Federal Policy Collective.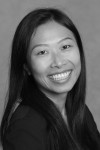 Alice (she/her) litigates reproductive rights cases at the Center for Reproductive Rights. Prior to joining the Center in 2019, Alice represented indigent parents charged with neglect and abuse as a Staff Attorney at Brooklyn Defender Services' Family Defense Practice. Alice graduated from Columbia Law School in 2017 and holds a B.A. in Political Science from Amherst College.