Survey Says! Better Storytelling and Deeper Engagement Through Surveys
Session Type(s): Training
Training Tag(s): Communications
Starts: Friday, Oct. 8 2:15 PM (Eastern)
Ends: Friday, Oct. 8 3:15 PM (Eastern)
Your members and supporters are powerful storytellers. They're the ones who know first-hand how the issues you work on affect our communities–and those stories need to be heard. But how do you find them? Parents Together has developed an effective method of identifying and cultivating powerful spokespeople and storytellers through surveying our members, using free or inexpensive tools everyone has access to. Through these surveys, we've identified members who have met with members of Congress, been quoted by the New York Times and CNN, and recorded powerful videos. Learn how we do this—as well as how to use surveys to get important member feedback, understand your membership better, and drive earned media narratives.
Moderators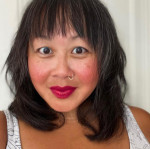 PaKou Her entered the world of digital advocacy and campaigns in 2010 when she joined the MoveOn field team. She has also held Campaigner and Director positions at 18MillionRising, and was a Senior Campaigner at Ultraviolet. At ParentsTogether, PaKou has leveraged cultural campaign strategies to activate members, innovate on tactics, grow membership, and amplify parent voices. She also has 25+ years of antiracism organizing and training experience.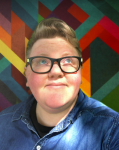 Raz Pollex has been working for progressive change for almost two decades, from being part of Obama for America's field organizing team in 2007, to to shutting down the Pacific Northwest's last coal-burning power plant, to directing Greenpeace USA's digital team.
As an independent strategist, they've worked with a wide range of progressive clients using digital tools to engage supporters and drive meaningful change. Through all this work, one of their passions has been finding ways to listen to members and supporters, authentically engage with them, and elevate their voices.
Raz lives in Seattle, where they engage in a lot of typically Seattle things like taking their dog to the dog park, obsessing over getting their morning coffee right, and appreciating the rain.