On Offense: How Dem AGs are Advancing Progressive Values in a Biden-Harris Administration
Session Type(s): Featured Panel
Starts: Friday, Oct. 8 11:30 AM (Eastern)
Ends: Friday, Oct. 8 12:30 PM (Eastern)
For four years, Democratic Attorneys General played defense, suing the Trump administration—and winning. Now, they have the opportunity to flex their legal muscles in a different way: on offense. Dem AGs have always been champions of progressive priorities, fighting for affordable health care, protecting DACA, defending abortion access, and advocating for justice reforms. Now, Dem AGs can be allies to the Biden-Harris administration and have a greater platform to advocate for the issues important to the residents of their states. Learn how they plan to keep up the fight for progress, change, and justice for all.
Moderator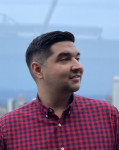 David is the National Political Director at DAGA. He has over a decade of campaign and non-profit experience.
Panelists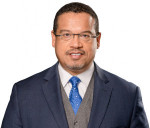 Sworn in as Minnesota's 30th Attorney General in 2019, Keith Ellison is the first African American and the first Muslim American to be elected to statewide office in Minnesota. Before becoming AG, Ellison represented Minnesota's 5th District in Congress where he focused on consumer, worker, environmental, civil- and human-rights protections for Minnesotans. As Minnesota's AG, Ellison has championed affordable health care, a fair economy, and equal opportunity for all. Ellison has opposed a new rule revoking legal status for immigrants accessing public assistance, created a unit within the office that focuses on investigating and prosecuting abuse of workers and wage theft, as well as filing lawsuits against opioid manufacturers. This year, Ellison and his team successfully prosecuted former police officer Derek Chauvin for the murder of George Floyd.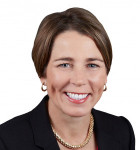 Sworn in as Massachusetts' 45th Attorney General in 2015, Maura Healey was the first LGBTQ+ Attorney General in the country. Before becoming AG, Healey served in various divisions of the AG's office working the state's successful challenge to the federal Defense of Marriage Act, consumer protection, fair labor, environmental protection and economic development. As AG, Healey has tackled many issues including the opioid epidemic, rising health care costs, workers' rights, women's rights, and improving the state's criminal justice system. Healey's criminal justice reform policies combine an end to mandatory sentences for nonviolent drug offenders with enhanced treatment and rehabilitation instead of immediate incarceration. Healey is Co-Chair of the Democratic Attorneys General Association.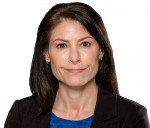 Sworn in as Michigan's 54th Attorney General in 2019, Dana Nessel was the first openly LGBTQ+ person elected statewide. Before becoming AG, Nessel served as an Assistant Prosecutor in the Wayne County Prosecutor's Office before opening her own law firm handling criminal defense cases and civil rights actions. In 2012, she spearheaded the precedent-setting case, DeBoer v. Snyder, which challenged the bans on adoption and marriage for same-sex couples in Michigan. DeBoer was later consolidated with other cases into Obergefell v. Hodges in the U.S. Supreme Court. This landmark case legalized same-sex marriage nationwide. In 2016, she founded Fair Michigan, a first of its kind task force which investigates and prosecutes hate crimes committed against the LGBTQ community. As AG, Nessel is protecting consumers by holding companies accountable, protecting workers by creating the office's first Payroll Fraud Enforcement Unit, and protecting seniors by launching the Elder Abuse Task Force.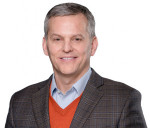 Sworn in as North Carolina's 50th Attorney General in 2017, Josh Stein previously served as a Deputy Attorney General and State Senator. As AG, Stein has led the effort to eliminate the state's backlog of sexual assault kits by securing funding to test kits and mandating testing for all newly collected kits. Stein has been a national leader of a bipartisan effort to protect consumers by going after companies who use illegal robocalls. In 2020, Governor Cooper appointed Stein as a co-chair of the Task Force for Racial Equity in Criminal Justice and in its final report made 125 recommendations on policing and criminal justice reform with the goal of eliminating racial inequities. AG Stein was re-elected in 2020 to his second term.