Netroots Nation 2021 Opening Keynote
Session Type(s): Plenary
Starts: Thursday, Oct. 7 5:00 PM (Eastern)
Ends: Thursday, Oct. 7 6:30 PM (Eastern)
Pundits talk about COVID and getting "back to normal," but we progressives have a message: Normal isn't good enough. We want bold, progressive solutions on issues like economic policy, climate change, immigration and more. Hear progressive leaders discuss their vision for progressive change on key issues and discuss how we can build momentum for 2022 and beyond.
You'll hear from DNC Chairman Jaime Harrison; Rep. Joe Neguse with immigration activists Tania Chairez and Marissa Molina; Aspiration co-founder Joe Sanberg, Wisconsin Lt. Gov. Mandela Barnes and Rep. Rashida Tlaib. We'll end the session with a special conversation with Secretary of Energy Jennifer Granholm, White House National Climate Advisor Gina McCarthy, and Mustafa Santiago Ali.
Moderator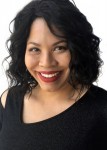 Cheryl Contee is Chief Executive Officer at The Impact Seat Foundation, which is working to create a world in which women can succeed as business leaders. She is also the award-winning Founder and Chair of Do Big Things, a digital agency that creates new narrative and new tech for a new era focused on causes and campaigns. Cheryl is the Amazon bestselling author of Mechanical Bull: How You Can Achieve Startup Success. Passionate about creating new tech and new narrative for a new era, Cheryl uses her vast experience in startup entrepreneurship and community engagement to lead our portfolio companies and funds to success, provide resources for underrepresented founders, and build the new economy. Previously, Cheryl was CEO of Fission Strategy, which brought Silicon Valley startup culture to the world's leading causes and campaigns. She's the co-founder of Attentive.ly, the first tech startup with a black female founder to be acquired by a NASDAQ company, the National Board Chair for Netroots Nation, a Senior Advisor for Astia and the first portfolio company board member of New Media Ventures.
Other sessions: Innovating with Influencers: How to Ally for Power
Panelists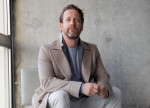 As a steward of the movement to pass the Earned Income Tax Credit for low-income families in California, Joe founded CalEITC4Me, one of the state's largest anti-poverty programs, which has put more than $10 billion back in the pockets of working families. He successfully led the charge to expand eligibility for the program to low-wage, undocumented workers, who had previously been excluded from the tax credit. Then-California Gov. Jerry Brown's top adviser Nancy McFadden called Joe the "spark" behind the state's efforts to execute the new program.
He was raised by his mom in Southern California.
Dr. Mustafa Santiago Ali is the Vice President of Environmental Justice, Climate & Community Revitalization for the National Wildlife Federation (NWF), Interim Chief of Programs at the Union of Concerned Scientists and the Founder and CEO of Revitalization Strategies. Before joining the NWF, Mustafa was the Senior Vice President for the Hip Hop Caucus (HHC), a national nonprofit and nonpartisan organization that connects the Hip Hop community to the civic process. Prior to joining the HHC, Mustafa worked 22 years at the EPA and 2 years on Capitol Hill working for Congressman John Conyers chairman of the Judiciary Committee.
Mustafa began working on Social Justice issues at 16 and joined the EPA as a student, becoming a founding member of the EPA's Office of Environmental Justice (OEJ). He most recently served as Senior Advisor for Environmental Justice and Community Revitalization and Assistant Associate Administrator. He led the Interagency Working Group on Environmental Justice (IWG) which brought together 17 Federal Agencies & Departments and various White House offices to strategically leverage resources to uplift vulnerable communities across the country.
In 2019 Mustafa co-designed and co-moderated the first Presidential forum on Environmental Justice with Amy Goodman. He has interviewed some of America's most influential leaders in Politics, Hip Hop, Civil Rights, Climate and Social Justice.