January 6th: Tracing the Traitors
Session Type(s): Panel
Starts: Thursday, Oct. 7 2:15 PM (Eastern)
Ends: Thursday, Oct. 7 3:15 PM (Eastern)
Public Wise is building a publicly accessible online database of individuals and organizations involved in the deadly riot and insurrection at our nation's Capitol on January 6, 2021. The violent attacks on that day not only targeted members of Congress, but were a vile attempt to silence the voices of all American voters. Public Wise will bring together key partner organizations who are investigating involvement in the insurrection of elected and public officials, police and military personnel, and those who receive their salaries from taxpayer dollars to ensure long term accountability for their actions. The findings by these organizations will be publicly available on our database, which will be discussed during the panel.
Moderator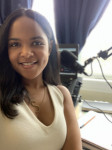 Stephanie Miliano is a political organizer who has collaborated with mission-driven organizations and worked on apolitical initiatives. Her previous work has focused on the intersectionality of empowering women, voting rights, social justice, and race. In 2017, she was a National Organizer for the Women's March on Washington, the largest protest in United States history with sister events throughout the world. Prior to the Women's March on Washington, she worked as a Manhattan political organizer to elect Hillary Clinton as the first woman President of the United States in 2016. Formerly a public servant working at New York City Hall and the New York City Council, she is now chief of staff at a boutique communications strategy firm based in New York City.
Panelists
Christina brings nearly two decades of experience in electoral and legislative campaigns, advocacy, government, and non-profit management. A social worker by trade who started her career in the labor and immigrants' rights movements, she views social change work through the lens of the direct impact and accessibility of enacted policies on communities.
Christina first developed a passion for making voting accessible to marginalized communities as Director of Civic Engagement at the New York Immigration Coalition where she ran one of the largest voter registration programs for newly naturalized immigrants in the country and led a statewide immigrant voter table. Following her time at NYIC, Christina served in the political departments of two major labor unions, RWDSU where she Deputy Political Director and 32BJ SEIU where she was the State Legislative Coordinator. Directly prior to coming on to Public Wise, she was the Assistant Comptroller for Community Affairs at the NYS Comptroller's office.
Christina also bring a wealth of experience running campaigns and IEs at the city, state, and federal levels. Most notably, she was the NYS Organizing Director for Hillary for America in 2016 where she ran a program that generated voter contacts in all 50 states. Christina earned her Masters in Social Work from CUNY Hunter College and her Bachelor in Fine Arts from New York University. Her work is constantly inspired by the legacy she's inherited from her Filipino immigrant parents and the future she and her husband are shaping for her two young daughters.
Marc Elias is a nationally recognized authority in voting rights, redistricting, campaign finance, law and litigation. He is the founder of Democracy Docket, the leading progressive media platform dedicated to voting rights and democracy, and Elias Law Group, a mission-driven firm committed to helping Democrats win, citizens vote, and progressives make change.
 
Marc has handled hundreds of cases involving politics, voting rights, and redistricting. He has successfully argued and won four cases in the U.S. Supreme Court, as well as dozens of cases in state supreme courts and U.S. courts of appeal. In 2020, Marc led the historic legal effort to protect voting rights, litigating over 160 lawsuits in the face of the pandemic and a national effort by the GOP to make it harder to vote. He successfully fought and defeated Donald Trump and his allies in dozens of post-election lawsuits and in several statewide recounts and contests. As Republicans continue to mount aggressive challenges to voting, Marc continues to fight back in court—and on Twitter— at breakneck speed.
 
Marc is an alumnus of Duke Law School and a proud owner of a Portuguese Water Dog named Bode.
Evers is the executive director of American Oversight. Before founding the organization in 2017, he served as senior counsel in the Department of State for oversight and transparency matters, where he advised the Department on responding to congressional, law enforcement, advocacy group, and media investigations. Prior to that, Evers was a litigator at Williams & Connolly LLP and clerked for the Massachusetts Supreme Judicial Court and the Federal District Court of Massachusetts.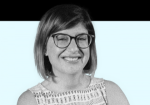 Julie has over 15 years experience in media research and analysis and has been with Media Matters since she first joined the organization as a researcher in 2005. As vice president, she helps implement Media Matters' strategic initiatives and is responsible for executing day-to-day mission activities in the media intelligence, research and programs departments, as well as overseeing the organization's efforts to combat online disinformation and hold tech platforms accountable. Julie has previously held various positions within the organization including chief of staff, deputy research director, and senior researcher. She has a B.S. in sociology and a M.S. degree in clinical psychology.