Guaranteed Income from the Ground Up: Building Power and Policy in Community
Session Type(s): Panel
Starts: Friday, Oct. 8 1:00 PM (Eastern)
Ends: Friday, Oct. 8 2:00 PM (Eastern)
Guaranteed Income is an idea that has historic roots in the Black Liberation movement and has gained considerable traction in recent years. While much of the focus has been on policymakers, communities are hard at work building solutions that work for them. In this panel we will hear from organizers and community leaders from across the country who are providing a guaranteed income to help remedy a range of problems, from economic insecurity in historically Black neighborhoods to improving health outcomes for new mothers and their infants.
Moderator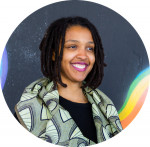 Solana is a dedicated advocate aiming to shape the most vibrant, inclusive, and sustainable economy this country has yet to see. Prior to starting Liberation in a Generation, Solana was Director of State & Local Policy at Prosperity Now where, under her leadership, she built strong advocacy partnerships with organizations in the field and advanced dozens of policies in nearly half the states in the nation. Prior to joining Prosperity Now, Solana served as a director for financial security initiatives at PolicyLink. Solana has a Master's in City Planning from MIT, where she researched the integration of individual development accounts into community development services. She holds a B.A. in architecture from Washington University in St. Louis. Solana is also a Soros Equality Fellow.
Other sessions: A Democratic Vision and Policy Agenda for the Next Generation of State Leaders
Panelists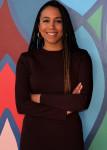 Hope Wollensack is the Executive Director of the Georgia Resilience and Opportunity (GRO) Fund where she spearheads the launching of a guaranteed income program focused on low-income women in Georgia, with its first site in the historic Old Fourth Ward neighborhood in Atlanta, Georgia.
Hope is also Senior Strategist at the Economic Security Project (ESP). In her role at ESP, Hope is a key contributor on developing the national table of partners for guaranteed income and provides thought leadership on race and equity to build a just and inclusive economy.
Prior to her current roles, Hope was a founding Policy and Advocacy Director at Fair Fight Action and served on the political team with the Abrams for Governor Campaign in 2018. Hope works to examine the intersection of political and economic exclusion and building community driven solutions to deep problems. As a former teacher and assistant principal in New Orleans, Louisiana, Hope has deep experience in organizing young people, educators, and the faith community.
Hope's work is built from her roots in New Haven, Connecticut. Hope earned her MPA from Princeton's School of International and Public Affairs in 2018 and a BA from Tufts University, where she helped found the Africana Studies program. In Hope's spare time she enjoys yoga, travel, cooking and watching reruns of 'The Office.'