A Democratic Vision and Policy Agenda for the Next Generation of State Leaders
Session Type(s): Panel
Starts: Thursday, Oct. 7 1:00 PM (Eastern)
Ends: Thursday, Oct. 7 2:00 PM (Eastern)
We're living amid accelerating and intersecting crises – racial injustice and the police state, public health and COVID-19, economic domination and insecurity, and climate change. These crises compel us to examine our society. What policies should progressives fight for in the states to avoid a return to "normal?" What vision should we champion to inspire others to join our movement? Learn about a concrete democratic vision and state policy agenda from the next generation of leaders changing the narrative and pushing the envelope with their ideas: worker-owned cooperatives, restorative justice, tenant unions, and democracy vouchers.
Moderator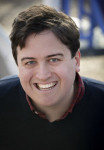 Pete Davis is the director the Democracy Policy Network, an interstate policy network for raising up ideas for deepening democracy, as well as the author of Dedicated: The Case for Commitment in An Age of Infinite Browsing
Panelists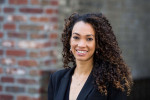 Gina is the Founder and Executive Director of Essie Justice Group, the nation's leading advocacy organization of women with incarcerated loved ones. She is also a central architect of the BREATHE Act, the largest piece of federal legislation delivered to Congress by a social movement. She has spent more than 15 years advocating for Black communities as an organizer, attorney, and advocate. As a public defense attorney, she specialized in representing low-income women facing eviction as the result of a family member's criminal matter. She previously served on the NAACP Board of Directors. She is currently a leader of the Movement for Black Lives Policy Table, a founding Advisory Council member of the National Bail Out collective, and a leading advocate for bail reform in California. Gina holds a B.A. from the University of Southern California and a J.D. from Harvard Law School.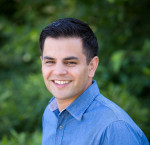 Estevan Muñoz-Howard recently joined the Marguerite Casey Foundation by way of the Piper Fund, where he worked as a senior program officer leading the fund's Money in Politics Reform grantmaking program. During his tenure, Estevan organized donors, convened field partners, and helped raise and steward funding for community-based organizations working to build durable power for communities of color and create the inclusive democracy our nation has never had.
Estevan also serves on the advisory board for the Funders' Committee for Civic Participation, as co-chair of the Progress Alliance of Washington, and as co-chair of the First Mile Project.
Estevan is a tireless organizer and advocate for inclusive representation and racial equity in our democracy. He has been working to amplify the voices of BIPOC communities for over 15 years, and helped lead the successful Honest Elections Seattle campaign of 2015—the historic initiative to implement the world's first Democracy Voucher program.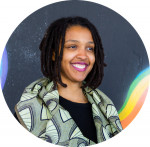 Solana is a dedicated advocate aiming to shape the most vibrant, inclusive, and sustainable economy this country has yet to see. Prior to starting Liberation in a Generation, Solana was Director of State & Local Policy at Prosperity Now where, under her leadership, she built strong advocacy partnerships with organizations in the field and advanced dozens of policies in nearly half the states in the nation. Prior to joining Prosperity Now, Solana served as a director for financial security initiatives at PolicyLink. Solana has a Master's in City Planning from MIT, where she researched the integration of individual development accounts into community development services. She holds a B.A. in architecture from Washington University in St. Louis. Solana is also a Soros Equality Fellow.
Other sessions: Guaranteed Income from the Ground Up: Building Power and Policy in Community