Elections Reimagined: The Fair Representation Act
Session Type(s): Panel
Starts: Thursday, Oct. 7 3:45 PM (Eastern)
Ends: Thursday, Oct. 7 4:45 PM (Eastern)
Our country must achieve true fairness and equal representation. Yet gerrymandering and our winner-take-all elections bring us politics and a government that is more conservative, more white and significantly less diverse than our country. The Fair Representation Act will fix this by markedly improving our elections. It's a bold, comprehensive solution that solves our problems with partisan gerrymandering and uncompetitive elections. Progressives can fight to make systemic changes on the local, state and national level to build a government and politics that truly represents all of us — join us to learn how!
Moderator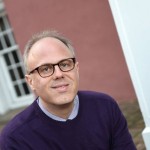 Dave Daley is the author of Ratf**ked: The True Story Behind the Secret Plan to Steal America's Democracy, helping spark the drive to reform gerrymandering. Dave's 2nd book, Unrigged: How Americans Are Battling Back to Save Democracy, chronicles the victories and defeats in state efforts to reform elections and uphold voting rights. Dave is a senior fellow at FairVote. A frequent lecturer and media source about gerrymandering, he is the former editor-in-chief of Salon.com, and the former CEO and publisher of the Connecticut News Project. He is a digital media fellow at the Wilson Center for the Humanities and the Grady School of Journalism at the University of Georgia. His work has appeared in the New Yorker, The Washington Post, The Guardian, New York magazine, the Atlantic, the Boston Globe, Rolling Stone, Details, and he's been on CNN and NPR.
Panelists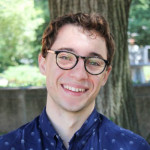 Anthony Pizzimenti is a data scientist with MGGG working on web, software, and research projects. Anthony is a recent graduate of the University of Iowa where he studied math and computer science, focusing on algebra, graph theory, and algorithms.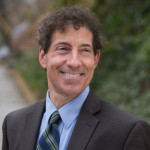 Representative Jamie Raskin currently serves as the U.S. representative for Maryland's 8th congressional district. He is a co-sponsor of the Fair Representation Act, and a proponent of fairer elections and a more representative government. The congressman has worked closely with FairVote over the years advancing voting reforms that make democracy more functional and representative of all of us.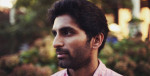 Waleed Shahid is the spokesperson and communications director for Justice Democrats, the grassroots progressive organization that recruited and helped elect Representatives Alexandria Ocasio-Cortez, Cori Bush, and Jamaal Bowman, and launched the campaign for a Green New Deal. He is a member of The Nation's editorial board.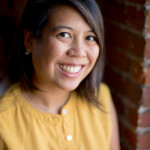 Heather Villanueva has over 15 years of experience in multi-ethnic coalition building and community organizing and is the Deputy Director of More Equitable Democracy, an organization focused on advancing racial justice through transformative changes to our electoral systems.
Heather built a strong foundation for her career at the Minority Executive Directors Coalition, a Seattle-based coalition of civil rights and non-profit leaders of color advocating in solidarity for racial justice. She worked for 10 years at SEIU 775 as a community organizer where she gained a breadth of experience in grassroots and grasstops coalition building, legislative advocacy, civic engagement, organizational development, and language access work.
Heather has been pivotal to the establishment of several statewide racial and immigrant justice coalitions in WA and has served on boards and commissions including the King County Civil Rights Commission, The City of Seattle Immigrant Voting Task Force, the International Examiner, the Ingersoll Gender Center supporting the Transgender and Gender Non-Conforming community, and as the NW Regional Chair of the SEIU Asian Pacific Islander Caucus. In 2019, she managed a successful statewide ballot initiative and legislative campaign for police accountability in Washington State.