DC Statehood is Racial Justice
Session Type(s): Panel
Starts: Thursday, Oct. 7 3:45 PM (Eastern)
Ends: Thursday, Oct. 7 4:45 PM (Eastern)
Long tied to voting rights and representation, the issue of DC Statehood is rooted in racism. Throughout the history of the District, white politicians have worked to reduce and eliminate black power in the District of Columbia. For activists and allies interested in dismantling systemic racism, Statehood for DC is an achievable solution with immediate impact. Our panel of national and local leaders will lead a conversation on the issues throughout history and present in proposed alternative solutions to Statehood.
Moderator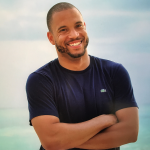 Dr. Ravi K. Perry joined the Department of Political Science at Howard University in August 2019 as Chair and Professor. Previously, Dr. Perry was Chair of the Department of Political Science at Virginia Commonwealth University and was a member of the faculty at Mississippi State University and Clark University (Worcester, MA). Dr. Perry holds a B.A. from the University of Michigan and a M.A. and Ph.D. from Brown University, each in political science. An expert on Black politics, minority representation, urban politics, American public policy, and LGBT candidates of color, Dr. Perry is the editor of 21st Century Urban Race Politics: Representing Minorities as Universal Interests, a book that discusses the efforts of African American, Latino and Asian mayors to represent the interests of minorities in historically White cities in the United States. His second book, entitled Black Mayors, White Majorities: The Balancing Act of Racial Politics, focuses on the challenges Black mayors face in representing Black interests in majority White, medium‐sized cities in the state of Ohio. His third book, published with his mother, is The Little Rock Crisis: What Desegregation Politics Says About Us. In it, Perry and Perry frame the story of the Little Rock 1957 desegregation crisis through the lens of memory. Over time, those memories – individual and collective – have motivated Little Rockians for social and political action and engagement. Currently, Dr. Perry is finishing a book that introduces the lives and campaigns of Black, and openly lesbian and gay elected officials in the United States.
Panelists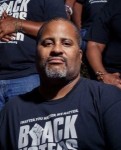 Cliff Albright is a cofounder of Black Voters Matter Fund (and BVM Capacity Building Institute) which builds community and organizational capacity related to Black voting power. BVM received national attention in 2017 when they helped mobilize Black voters during the U.S. Senate race between Doug Jones and Roy Moore. In 2018, Cliff and the BVM team travelled throughout seven southern states in "The Blackest Bus in America" energizing voters and exposing voter suppression.
Cliff has contributed articles to The New York Times, The Washington Post, The Guardian and several other outlets. He also hosts a weekly radio show in Atlanta and has served as an instructor of African-American Studies at several universities. Cliff previously lived in historic Selma, Alabama, where he focused on bringing financial resources to Alabama's blackbelt region. Cliff attended Cornell University, where he obtained his B.S. in Applied Economics and an M.P.S. in Africana Studies. He also has an M.B.A. from the University of Alabama.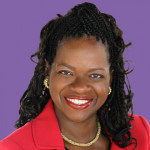 Barbara R. Arnwine, esq, president & founder of the Transformative Justice Coalition, is internationally renowned for contributions on critical justice issues including the passage of the landmark Civil Rights Act of 1991 and the 2006 reauthorization of provisions of the Voting Rights Act. Currently, she also serves as Co-Chair and Facilitator of the National Commission for Voter Justice, the Millennial Votes Matters Convenings and the Voting Rights Alliance. She was the head of the Lawyers' Committee for Civil Rights Under Law from February, 1989 until June, 2015 and holds the honorific title of President Emeritus. She has served as the Charles Hamilton Chair for the North Carolina Central University School of Law from 2016-2017 and has also taught at Columbia University School of Law. She also created the legendary Voting Rights "Map of Shame" in 2011, which exposed the new modern wave of voter suppression in the states. Her groundbreaking civil rights and human rights advocacy has been honored with many prestigious awards. She is the radio host of Igniting Change and is a regular presence in the national media, and is often quoted in the press. A graduate of Scripps College and Duke University School of Law, she continues to champion civil rights and racial justice issues nationally and internationally in the areas of housing and lending, women's rights, especially issues affecting intersectionality and African American women and girls, community development, employment, voting, education, policing restructuring, and environmental justice.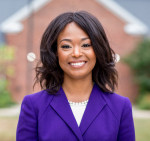 Janeese Lewis George is honored to serve as DC Councilmember for Ward 4. Janeese is a third generation Washingtonian, a native of Ward 4, and a proud graduate of DC Public Schools. Growing up in a working-class family Janeese learned early on the importance of family, hard work, education, and public service. Inspired to fight inequities head on, Janeese received her Juris Doctorate from Howard University School of Law. She went on to work for DC Attorney General Karl A. Racine as the Assistant Attorney General in the Juvenile Section of the Public Safety Division. There, she worked to advance juvenile justice reform by utilizing innovative, evidence-based practices. She was elected to the Council of the District of Columbia in 2020. Janeese and her husband Kyle reside in the Manor Park neighborhood of Ward 4 with their puppy Sully.
Other sessions: Stay Safe, Get Creative! Pandemic Organizing Strategies We Should Use All the Time