#CareCantWait: A Rising Movement for Transformative Change
Session Type(s): Panel
Starts: Friday, Oct. 8 2:15 PM (Eastern)
Ends: Friday, Oct. 8 3:15 PM (Eastern)
Our fragile care infrastructure is as critical to our economy as roads and bridges. And a powerful movement is growing to make the transformative structural changes that workers, families, and businesses need, including: expanding access to paid leave, affordable and quality child care, and caregiving options for people with disabilities and aging adults. These infrastructure improvements will create jobs for workers who have been disproportionately impacted by unemployment (women of color) and support economic recovery. Learn what we're doing and how you can get involved!
Moderators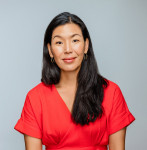 Ai-jen Poo is an award-winning organizer, author, and a leading voice in the women's movement. She is the Executive Director of the National Domestic Workers Alliance, Director of Caring Across Generations, Co-Founder of SuperMajority, Co-Host of Sunstorm podcast and a Trustee of the Ford Foundation. Ai-jen is a nationally recognized expert on elder and family care, the future of work, and what's at stake for women of color. She is the author of the celebrated book, The Age of Dignity: Preparing for the Elder Boom in a Changing America. Follow her at @aijenpoo.
Panelists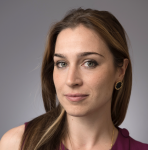 Dawn Huckelbridge has served as founding director of Paid Leave for All since 2019. She has spent her career in gender policy, political organizing, communications, and building early-stage programs and campaigns.
Dawn most recently served as Communications Director for Supermajority during its launch and as the Senior Director of the Women's Rights Initiative at American Bridge. During the 2016 election cycle, she served as Coordinated Program Director for the Community Outreach Group at Planned Parenthood Action Fund, where she recruited and managed a campaign team to implement their largest coordinated campaign programs in key battleground states to date. She previously worked in leadership positions at People For the American Way and the Barbara Lee Family Foundation and Political Office. She worked in political and issue communications with GMMB and has consulted on a number of political and public interest projects. She has served on the boards of Emerge Massachusetts, Square One Politics, Family Values @ Work Action, and the DC Abortion Fund, and she founded the Paid Leave PAC in 2022. She has appeared on network and cable TV and published in outlets including Newsweek, The Hill, The Nation, and Marie Claire.
She graduated from the London School of Economics and Political Science with a master's degree in gender and social policy. She earned her bachelor's degree from Northwestern University, where she studied communications and political science.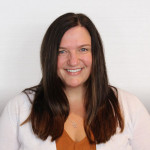 Nicole Jorwic is the Senior Director of Public Policy at The Arc, a national community-based organization advocating for and serving people with intellectual and developmental disabilities and their families. Nicole represents The Arc in broader coalitions to build movements around care. Prior to joining The Arc policy team Nicole served as Senior Policy Advisor for the state of Illinois. Prior to that appointment, Nicole served as the CEO/President of the Institute on Public Policy for People with Disabilities where she continued the Institute's mission to improve the lives of people with disabilities and assisted the leadership of the state of Illinois in developing public policy driven best practices in serving individuals with disabilities. Nicole is also an accomplished special education attorney and an advocate for students with disabilities, with a focus on transition-aged youth. Nicole received her JD and Child and Family Law Certificate, from Loyola University Chicago. She received her BS from the University of Illinois. Nicole is also a sibling, her brother Chris is 32 and has autism.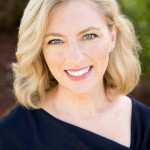 Executive Director/CEO and Co-Founder of MomsRising, Kristin Rowe-Finkbeiner has been involved in grassroots engagement and policy analysis for more than two decades. Started in May 2006, MomsRising is an on-the-ground and online organization with more than 1 million members working together to increase family economic security, to end discrimination against women and mothers, and to build a nation where both businesses and families can thrive.
Rowe-Finkbeiner is also a frequent public speaker, radio host, and an award-winning author of books, including The F-Word: Feminism in Jeopardy and The Motherhood Manifesto, which she co-authored with MomsRising co-founder Joan Blades. She has also been published in many outlets, including: Politico, CNN, USA Today, Washington Post, and Huffington Post.
Rowe-Finkbeiner has received numerous accolades for her work, including the ‪Black Civic Participation 2014 Spirit of Democracy Community Empowerment & Social Innovation Leadership Award; 21 Leaders for the 21st Century Award; National Priorities Project Democracy Champion Award; and the Center for Women & Democracy Healthcare Heroine Award.