Winning is Easy, Governing is Harder: Moving from Electoral Victory to Policy Change
Session Type(s): Panel
Starts: Saturday, Aug. 15 11:00 AM (Eastern)
Ends: Saturday, Aug. 15 11:50 AM (Eastern)
Virginia has been at the center of the national conversation for its shifting political landscape. After a series of election victories, Democrats entered 2020 with a governing trifecta in Virginia for the first time since 1993. But electoral victories don't automatically translate into policy victories that transform people's lives. To win significant policy battles, especially ones that center race and gender equity, we need to channel the values and aspirations of a broad coalition of progressive organizations, allies and policymakers into a multi-issue policy agenda.
Moderator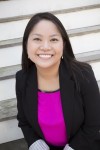 Tram Nguyen is the Co-Executive Director of New Virginia Majority (NVM). Since joining NVM in 2008, she has led several non-partisan civic engagement campaigns that have reached out to over 900,000 voters in Virginia, educating and mobilizing them on social and economic justice issues. Working with key partners, she anchors expanding democracy initiatives throughout the state, and has had recent success with increasing access to the ballot for formerly incarcerated individuals. Her advocacy work on democracy, criminal justice, immigrants' rights, climate change, healthcare access, and economic opportunity explore the intersections of social, racial, environmental and economic justice.
Panelists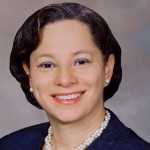 As a daughter of community leaders and educators raised in the segregated South during the Depression, Jennifer McClellan was raised with a strong sense of servant leadership and a calling to strengthen her community. Her family's experience and her study of history taught her that government can either be a force for progressive change to solve problems or a force of oppression that benefits a select few. At a young age, Jenn dedicated herself to ensuring government was that force of change for all. For most of her life, Jenn has channeled those values into her commitment for progress, equity, and justice in the Commonwealth. She has implemented those values as a leader in the community, the Democratic party, and as a legislator.
Jenn was elected to the Senate of Virginia in 2017 after serving 11 years in the Virginia House of Delegates. She has been a driving force for progressive change in Virginia, leading the passage of landmark laws to invest in education, grow small business, expand access to health care, ban discrimination and inequity, safeguard workers' rights and voting rights, reform the criminal justice system, protect a woman's right to choose, and tackle climate change.
In June, Jenn announced her candidacy to be the 74th Governor of Virginia.
Jenn lives in Richmond, VA with her husband, David Mills, and their two children, Jackson and Samantha.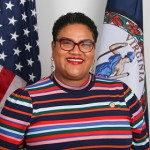 Del. Price was born and raised in Newport News, VA. She is a graduate of Spelman College (2002) and Howard University School of Divinity (2005), and a current student at Virginia Union University. Del. Price has worked for the Virginia Liaison Office, the NAACP, and Heartland Dental. She is currently the Director of the Virginia Black Leadership Organizing Collaborative (VA BLOC), a non-profit focused on "building empowered communities" through integrated voter engagement, civic involvement, and leadership development.
Also, Del. Price is currently serving in her third term representing the 95th District in the VA House of Delegates. She serves as Chair of the Behavioral Health Subcommittee on the Health, Welfare, and Institutions Committee, the Privileges and Elections Committee, the General Laws Committee, and the Public Safety Committee. She also is a member of the National Black Caucus of State Legislators.
Del. Price has received several honors and awards for her dedicated work in areas of democracy, education, justice, healthcare, mental health, and community service. And recently she was chosen to participate in the Fannie Lou Hamer Fellowship 2020 Cohort with the Sandler Phillips Center.
As a fourth generation resident of her area, Del. Price embraces her family's legacy of service and strives to make a positive impact in the Peninsula community that has given so much to her.
(Marcia is pronounced mar-See-ya)