What's Next in 2021: Immigration at a Crossroads
Session Type(s): Panel
Starts: Thursday, Aug. 13 4:00 PM (Eastern)
Ends: Thursday, Aug. 13 4:50 PM (Eastern)
Immigrants have faced unprecedented challenges and threats under the Trump Administration, making life even more difficult for the undocumented communities, TPS holders, Dreamers, asylum seekers, and refugees. Right now, our nation is at a crossroads—a lot of the values and ideals that many believed helped personify the United States of America are crumbling under dangerous immigration rule changes and executive orders from Donald Trump's White House. With a presidential election just around the corner, immigrants and their allies will have to make difficult decisions about what policies or campaign strategies will need to be adopted to protect immigrants and their families. This panel will center on Donald Trump's attacks on the DACA program, which shields young people from deportation, and how his allies constant meddling on immigration policy will impact all immigrants and their families in the years to come.
Moderator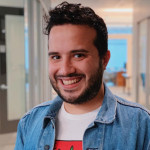 Juan Escalante's parents fled Venezuela in the year 2000, with Juan and his two brothers in tow, for the United States following the election of Hugo Chavez. In 2006, an immigration attorney mishandled the Escalante's case, which led them to lose their immigration status despite "waiting in line" while paying taxes and immigration fees.
By the time President Obama announced the Deferred Action for Childhood Arrivals (DACA) program in 2012, Juan had graduated from Florida State University with a political science degree and had helped spearhead some of the digital tactics used across in immigration-related campaigns across the country.
Thanks to DACA, Juan was able to return to FSU and obtained a master's degree in public administration in 2015. He has remained a fierce and relentless advocate for immigrant rights.
A renowned and nationally recognized digital strategist, Juan currently enjoys the protections of the DACA program while leading state and national efforts to pass sensible immigration legislation.
Escalante's work has been highlighted and published in a wide range of publications, including The New York Times, USA Today, Univision, and CNN.
He serves as the Digital Campaigns Manager at FWD.us, a DC-based organization focused on immigration and criminal justice reform and currently resides in Washington D.C., where he works to ensure the DACA program continues to protect an estimated 700,000 immigrant youth from deportation.
Panelists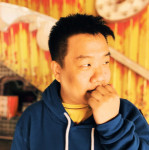 Tony (He/him) is a 1.5 generation Korean American DACA recipient hailing from North Jersey. Organizing since 2010, Tony currently serves as the digital director for Immigrants Rising, bringing with him the experience he learned from political campaigns, creative agencies, and community-based organizations.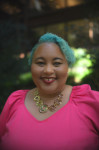 Patrice Lawrence (she/her) is the Executive Director of the UndocuBlack Network (UBN) and a member of the community it serves – currently and formerly undocumented Black immigrants who are transforming their realities and making their demands known on a local, state, and national level. Patrice is a fierce advocate for the liberation of all peoples and towards that vision has been a leader in building unity across racial and ethnic communities. Originally from Jamaica, Patrice has penned op-eds for CNN, Black Star News, and NewsOne.