Session Type(s): Training
Training Tag(s): Operations
Starts: Thursday, Aug. 13 4:00 PM (Eastern)
Ends: Thursday, Aug. 13 4:50 PM (Eastern)
The political earthquake of 2016 rewrote the rules of advocacy, fundraising and communications. Yet too many of us remain siloed in our different strategies without realizing that an integrated approach is key to sustaining the movement in 2020 and beyond. Veteran fundraiser Marjorie Fine and communications expert Robert Bray will provide participants with practical tips and tools to better integrate communication and development efforts into your work. We'll provide case studies of organizations that used integrated strategies successfully, amplifying their messages and expanding their revenue streams.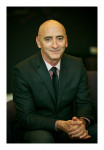 Robert's career spans more than two decades of working at the intersection of philanthropy, social justice and strategic communications. As Director of Communications for NEO Philanthropy, Robert directs the philanthropic intermediary's efforts to promote and shape a narrative around its programmatic and organizational priorities as well as advise its funder partners, fiscal sponsor groups, donor advised funds and collaborative funds on their communications investments and strategies. Robert directed the Strategic Communications Initiative of the Four Freedoms FundTM (FFF), a national donor collaborative housed at NEO that works toward full integration of immigrants as active participants in our democracy. Through FFF grantmaking, he has helped build the communications capacity of the immigrant rights field across the nation. Robert provides a similar expertise to NEO's Anti-Trafficking Fund, which uses a human rights frame to counter human trafficking in the U.S. Prior to joining NEO Philanthropy, he was Director of Communications for the Evelyn and Walter Haas, Jr. Fund in San Francisco. In 1997, Robert founded the SPIN Project, a media training, coaching and strategizing resource for social change organizations. In the mid-80s through the early 90s, he played a central role in increasing the media visibility of gay, lesbian, bisexual and transgender people, serving as the first Director of Communications for the Human Rights Campaign Fund, and later as Director of Communications for the National Gay and Lesbian Task Force. Prior to his social justice career, he worked in public relations and institutional communications for the IBM Corporation. That corporate career path diverged after he "accidently" outed himself as gay in national media while volunteering at a major gay rights march in Washington, DC. Robert graduated from the University of Florida with a degree in journalism and public relations.
Marjorie Fine is a consultant to social justice organizations and grantmakers and is featured in many workshops and conferences on social justice philanthropy and fundraising.
Marjorie has written and delivered numerous fundraising workshops with an emphasis on major donor fundraising rooted in the arts of community organizing. Current clients include Four Freedoms Fund, Haas Jr Foundation/Flexible Leadership Award, Anti Trafficking Fund, Morningside Center for Teaching Social Responsibility, Teachers Unite, Institute for Justice and Democracy in Haiti, Interfaith Movement for Human Integrity, New Labor, and Equality Florida.
She partnered with Grantcraft to produce a guide for funders entitled Funding Community Organizing: Social Change through Civic Participation. With the Center for Community Change, she researched and published Untapped: How Community Organizers Can Develop and Deepen Relationships with Major Donors, a downloadable free manual for organizers and development directors in both English and Spanish. With them, she also co-produced an award-winning book published by Josey-Bass entitled Change Philanthropy: Candid Stories of Foundations Maximizing Results through Social Justice. She was recently interviewed by Inside Philanthropy about fundraising during the COVID 19 epidemic.
Marjorie has over twenty years of experience leading grantmaking institutions. She served for more than a decade (1993-2005) as Executive Director of the Unitarian Universalist Veatch Program at Shelter Rock, a national faith-based social justice grantmaker. Before her tenure at the Veatch Program, she was Executive Director of the North Star Fund, a public foundation serving the New York City progressive community.
She served on the board of the National Committee for Responsive Philanthropy and currently serves on the board of the Center for Constitutional Rights and is chair of the board of the North Star Fund.
She is a Phi Beta Kappa, Magna Cum Laude graduate of SUNY Buffalo, and holds a Master of Social Work degree from Hunter College School of Social Work with a concentration in community organizing and administration.
Marjorie believes fundraisers are the unsung heroes of social justice and often repeats the mantra, "fundraising is organizing".
She can be reached at marjoriefine1@gmail.com or 202-302-6818.