The Power of Facebook Groups: How to Hack the Algorithm and Organize Your People
Session Type(s): Training
Training Tag(s): Experienced Online Organizing
Starts: Friday, Aug. 14 12:00 PM (Eastern)
Ends: Friday, Aug. 14 12:50 PM (Eastern)
Social media algorithms are ever-changing. Facebook has recently made the decision to prioritize "meaningful interactions" that we can use to our advantage to scale our campaigns. Learn how to use the power of Facebook groups to develop an online-to-offline organizing model to move people to action. We will cover examples of how Walmart and Amazon workers are using Facebook groups to organize–and how Toys R Us workers used secret groups to organize and win a historic $20 million hardship fund after the company declared bankruptcy.
Trainers
Aneta got started in the labor movement as a field organizer with the New York Taxi Workers Alliance before helping to launch an alt-labor organizing program at Working America. She spent the next few years at M+R where she consulted on digital organizing strategy for various clients including the Fight for $15 and Planned Parenthood. As the Digital Director at United for Respect (formerly OUR Walmart) she explored new and innovative ways to scale national organizing including the successful campaign winning severance pay for Toys R Us workers. Aneta was born and raised in Poland and now lives in Brooklyn, New York. When she's not organizing, she is making ceramics and fostering neonatal kittens.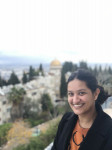 I'm a Senior Organizer (National) at United for Respect where I drive the field strategy and leadership development of current and former retail employees facing bankruptcy and liquidation due to Wall Street takeovers of the retail industry. As part of the Toys R Us campaign that won a $20 million financial assistance fund for laid off employees from the Wall Street owners of Toys R Us, I developed the leadership of members who participated in online and offline actions, marched on Wall Street, and became activists for financial reform and regulation of Wall Street by highlighting the role of private equity in destabilizing the retail industry. Prior to United for Respect I was the Research and Campaigns Coordinator at Adhikaar, an immigrant and workers' rights organization based in Queens, NY, where I developed sustainable strategies and vision for the organization's campaign for nail salon workers, integrated organizing strategies into the organization's service model, and worked closely with local and national coalition partners.