Public Ownership: Understanding and Seizing the Momentum
Session Type(s): Panel
Starts: Friday, Aug. 14 11:00 AM (Eastern)
Ends: Friday, Aug. 14 11:50 AM (Eastern)
The privatization of public services—whether historically private enterprises like electric utilities or recently created businesses to operate services ranging from water to prisons—has drawn a grassroots backlash as its unfulfilled promises and negative consequences become increasingly evident. Still, decades of anti-government rhetoric and framing of business as inherently more efficient still have a powerful sway over much of the general public and the officials they elect. With an economic crisis growing and a historic opening for an ambitious progressive agenda in Washington looming, this panel will bring together key activists and experts for a look at why public ownership matters.
Moderator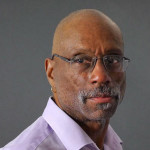 Isaiah J. Poole joined the Democracy Collaborative in 2018 as editorial manager for The Next System Project. He was previously communications director for People's Action and for the Campaign for America's Future, where his responsibilities included serving as editor for the organization's website and blog, OurFuture.org. He also has more than 30 years of experience in journalism as a local and national political reporter and as an editor. He was a founding member of the Washington Association of Black Journalists and the National Gay and Lesbian Journalists Association. He is a native Washingtonian with a B.A. in journalism from Penn State University.
Panelists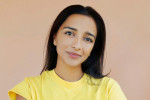 Tara Raghuveer (she/her) is the Homes Guarantee Campaign Director at People's Action, a national network of grassroots organizations committed to racial, economic, gender, and climate justice. She is also the founding director of KC Tenants, an organization led by poor and working class tenants in Kansas City. Tara is an Australian-born, Indian-American immigrant who came to the US with her family in 1995 and grew up in Kansas City.
Other sessions: Guarantees for a Good Life: Income, Housing, Jobs and Family Care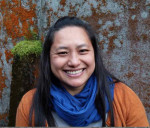 Mari Rose Taruc is the coordinator of the Reclaim Our Power: Utility Justice Campaign, an initiative of the Local Clean Energy Alliance. For 25 years, she has organized environmental justice (EJ) campaigns for clean air, affordable housing, renewable energy and climate solutions in local, state, national and international arenas. She has coordinated important EJ formations under the Southwest Network for Environmental and Economic Justice (SNEEJ), Asian Pacific Environmental Network (APEN) and California Environmental Justice Alliance (CEJA), including to ensure that multibillion-dollar California climate and energy programs benefit disadvantaged communities. Setting roots in Oakland for 2 decades, she co-founded a neighborhood group inspired by Hurricane Katrina to cultivate community resilience, and contributed this practice of community engagement in the development of Oakland's Energy and Climate Action Plan. Zen flower arranging is her pleasure activism.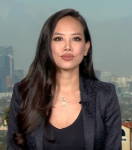 Trinity Tran is the co-founder and lead organizer of California Public Banking Alliance (CPBA), Public Bank LA and Divest LA. In February 2017, Trinity created Divest LA which successfully mobilized activists behind the campaign to move the City of Los Angeles' public funds from Wells Fargo. In June 2017, she co-founded Public Bank LA, which lead the Measure B ballot initiative to create a city-owned bank in Los Angeles. In June 2018, she was a founding member of the California Public Banking Alliance and lead organizer for the statewide coalition of grassroots groups which conceived of and sponsored State Legislative bill AB 857 to create local public banks in California. The 'Public Banking Act' was signed into law by Governor Gavin Newsom on October 2, 2019. In 2020, CPBA introduced Assembly Bill 310 to create the California State Public Bank.