Proven Persuasion: How to Apply Deep Canvassing to Win in 2020 and Beyond
Session Type(s): Training
Training Tag(s): Grassroots Organizing/Campaigns
Join organizers from People's Action and The New Conversation Initiative to learn how deep canvassing is being used in 2020 to persuade voters in a lasting way, mobilize big grassroots teams, and win support for truly progressive solutions. Deep canvassing continues to be the only voter engagement tactic proven, in experiment after experiment, to have a large persuasive impact that can last for months or longer. Join us and learn how to defeat Trumpism—and counteract the fear, prejudice, and despair that poison our communities. You'll learn how to apply this approach in your own work to make your conversations with voters as powerful as the tools you use to reach them.
Trainers
Mehrdad Azemun is National Campaigns Director at People's Action. Mehrdad has over 15 years of experience running electoral and legislative campaigns with immigrant communities at the state, regional, and national/federal level.
He currently oversees issue and policy campaign organizing for People's Action, an economic and racial justice organization working in 30 states and at a national level. He helped build People's Action's electoral operation aimed at opposing Trump nationally and moving a slate of progressive, people-powered candidates for office.
In 2009-10 and 2013-14, he ran the grassroots efforts for 2 different national campaigns aimed at winning federal immigration reform legislation from Congress and deliver relief from the White House for millions of undocumented immigrants. Before working on the national level, he was Director of Organizing at the Illinois Coalition for Immigrant and Refugee Rights, where he helped move the organization's civic engagement and legislative work to the next level.
Mehrdad is an immigrant from Iran; his family moved to the U.S. in 1978, soon before the Iranian Revolution.
Other sessions: Deep Canvassing and the Race-Class Narrative: Proven Strategies to Mobilize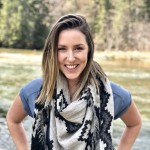 Ella is one of the country's leading experts in grassroots innovation and voter persuasion through deep canvassing. She previously served as the National Field Manager at the Los Angeles LGBT Center, where she led the landmark study in collaboration with SAVE Dade. Through this work, Ella and her team proved deep canvassing as an effective tactic to make lasting change in voters' minds. Ella blends 15 years of organizing and management experience with a love for building healthy, innovative teams and systems to create measurable social change. Currently, on the founding team of the New Conversation Initiative, she is working to transform the electorate by developing models that allow organizers and activists to have compassionate persuasion conversations.
Other sessions: Deep Canvassing and the Race-Class Narrative: Proven Strategies to Mobilize