Deep Canvassing and the Race-Class Narrative: Proven Strategies to Mobilize
This panel combines prominent leaders and practitioners who will speak to two salient and powerful tools that organizers have been using—on the ground and online—to shift attitudes and win elections: the Race-Class Narrative, pioneered by Anat Shenker-Osorio, and Deep Canvassing. Positive results from a series of experiments and thousands of door-knocks are offering key insights into effective anti-Trump persuasion. Panelists will also share the results of groundbreaking online-offline strategies used on immigration messaging.
Moderator
Mehrdad Azemun is National Campaigns Director at People's Action. Mehrdad has over 15 years of experience running electoral and legislative campaigns with immigrant communities at the state, regional, and national/federal level.
He currently oversees issue and policy campaign organizing for People's Action, an economic and racial justice organization working in 30 states and at a national level. He helped build People's Action's electoral operation aimed at opposing Trump nationally and moving a slate of progressive, people-powered candidates for office.
In 2009-10 and 2013-14, he ran the grassroots efforts for 2 different national campaigns aimed at winning federal immigration reform legislation from Congress and deliver relief from the White House for millions of undocumented immigrants. Before working on the national level, he was Director of Organizing at the Illinois Coalition for Immigrant and Refugee Rights, where he helped move the organization's civic engagement and legislative work to the next level.
Mehrdad is an immigrant from Iran; his family moved to the U.S. in 1978, soon before the Iranian Revolution.
Other sessions: Proven Persuasion: How to Apply Deep Canvassing to Win in 2020 and Beyond
Panelists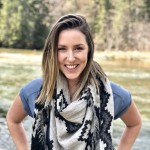 Ella is one of the country's leading experts in grassroots innovation and voter persuasion through deep canvassing. She previously served as the National Field Manager at the Los Angeles LGBT Center, where she led the landmark study in collaboration with SAVE Dade. Through this work, Ella and her team proved deep canvassing as an effective tactic to make lasting change in voters' minds. Ella blends 15 years of organizing and management experience with a love for building healthy, innovative teams and systems to create measurable social change. Currently, on the founding team of the New Conversation Initiative, she is working to transform the electorate by developing models that allow organizers and activists to have compassionate persuasion conversations.
Other sessions: Proven Persuasion: How to Apply Deep Canvassing to Win in 2020 and Beyond
Anat Shenker-Osorio is a communications expert, researcher and political pundit whose one-of-a-kind work is challenging the way dozens of organizations and political figures talk about the most pressing issues of our time. She's the author of the acclaimed book "Don't Buy It: The Trouble with Talking Nonsense About the Economy."
As a strategic communications consultant, she has conducted multiple studies on how people reason about clean energy, sex education, economic justice, immigrants and women's rights. Past and present clients that have relied on her research to diagnose what's not working in their messaging and to provide fresh new approaches include: the Ford Foundation, Open Society Foundation, America's Voice, Opportunity Agenda, Ms Foundation, We Belong Together, the Roosevelt Institute, Congressional Progressive Caucus, Caring Across Generations and CoreAlign, to name a few.