Maximizing Mail-In Ballot Systems for Increased Turnout and Equity
Session Type(s): Panel
Starts: Thursday, Aug. 13 4:00 PM (Eastern)
Ends: Thursday, Aug. 13 4:50 PM (Eastern)
This panel will provide campaigners with tools to best leverage mail-in ballot election system to their campaign's advantage as well as how to overcome potential obstacles. More and more states across the country are shifting toward election systems that provide voters with ballots via mail. This allows voters more time to research the issues and candidates and flexibility in when and how they cast their votes. However, this type of system has the potential to produce inequitable outcomes in turnout if not structured to maximize flexibility. This panel will equip you with best practices for designing mail (absentee) ballot campaigns.
Moderator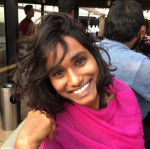 Jiggy Athilingam is the Associate Director of Campaigns & Partnerships at Voting Rights Lab where she oversees the ballot access program and coordinates voting rights campaigns in several states. Formerly, she developed and managed the state advocacy program at Indivisible National and co-founded a grassroots state advocacy coalition in California. Before her life in politics, she was a scientist and professor. She got her PhD and MS in Neuroscience from UC San Francisco and her BS from Cornell University. She also previously taught undergraduate science courses at the University of San Francisco.
Panelists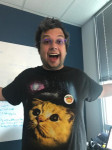 Jack DeLapp has served as the Director of Campaigns, Data, and Analytics at Fair Fight, where he helped develop data-driven strategies and programs for electoral and voter protection efforts in Georgia and around the country. In 2018, he served as the Data and Analytics Director for Stacey Abrams for Governor, where he led a team that developed the strategy, targeting, and reporting for the largest mobilization program ever seen in the state of Georgia. Prior to this, he worked with NextGen America, first as the Iowa Data Director during the 2015 caucus, and later as the National Data and Analytics Director in 2016, where he worked to mobilize young voters on college campuses to turn out in the general election in seven key states. A native of Houston, Texas, he additionally served as Deputy Data Director on the re-election campaign for Senator Kay Hagan in North Carolina in 2014 and as a legislative field organizer in Tucson, Arizona in 2012.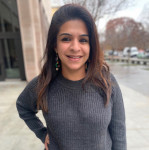 Urooj co-leads an amazing team at Analyst Institute that builds strategic partnerships and convenes the progressive community around research to improve tactics and strategies. Prior to joining, Urooj worked to challenge unlawful immigration detention in the United States with an aim to improve immigration policy at the national and state level. Previously, she worked with Palestinian refugees in the West Bank and asylum seekers at the US-Mexico border. Born in Multan, she's the daughter of immigrants and part of the Pakistani diaspora that has taken her family through South Asia, Europe, and now the US. Urooj loves old school desi music, Lil' Kim, and Iron Maiden.
Mindy Romero is the founder and director of the Center for Inclusive Democracy (CID), formerly known as the California Civic Engagement Project, which is part of the USC Sol Price School of Public Policy and is based in Sacramento, California. Romero is a political sociologist and holds a Ph.D. in Sociology from the University of California, Davis. Her research focuses on political behavior and race/ethnicity, and seeks to explain patterns of voting and political underrepresentation, particularly among youth and communities of color in California and the U.S.