How to Build Trust and Reach the Unreachable through Relational Organizing Without Leaving Your Home
Times have never been tougher — or more complicated — in America. Voters are increasingly turning to friends, family and social networks to figure out who they can trust. Research has shown that by utilizing trusted messengers to break through the noise, Relational Organizing can have stronger impacts than conversations with impersonal strangers. And due to the inherent inequity in VAN data, traditional voter contact programs was leaving many voters out even when campaigns COULD canvass and utilize more traditional methods to reach potential voters. RO offers a path forward—it can be used to cut through the noise, build trust and reach those that may otherwise be unreachable, even from the safety of your own home. This session will focus on how organizations can use Relational Organizing to leverage the power of their activists to achieve change, without ever leaving the house.
Moderator
Saru Jayaraman is Co-Director of the Restaurant Opportunities Centers United (ROC-United) and Director of the Food Labor Research Center at University of California, Berkeley. Initiated after 9/11, ROC has grown into a national restaurant workers' organization with 10,000 members in 30 cities, 100 employer partners, more than two dozen published reports, more than a dozen campaign victories, and two cooperatively-owned restaurants. The story of ROC's work has been chronicled in the book The Accidental American. Saru is a graduate of Yale Law School and the Harvard Kennedy School of Government. She was profiled in the New York Times "Public Lives" section, and as one of Crain's "40 Under 40", and one of New York Magazine's "Influentials" of New York. She authored Behind the Kitchen Door, (Cornell, 2013), a national bestseller, and has appeared on CNN, Bill Moyers Journal on PBS, MSNBC, and Real Time with Bill Maher on HBO.
Panelists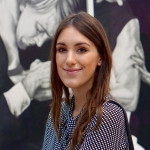 Emily Isaac was the National Relational Organizing Director for Bernie 2020. She conceptualized and executed the largest relational organizing program in U.S. politics, working with both the national distributed and state field teams to build a network of over 1.5 million voters. Previously, she was the Field Director for Sri Kulkarni where she organized a robust multilingual outreach program in 15 different languages.