How to Build Trust and Reach the Unreachable through Relational Organizing Without Leaving Your Home
Session Type(s): Panel
Starts: Friday, Aug. 14 12:00 PM (Eastern)
Ends: Friday, Aug. 14 12:50 PM (Eastern)
Times have never been tougher — or more complicated — in America. Voters are increasingly turning to friends, family and social networks to figure out who they can trust. Research has shown that by utilizing trusted messengers to break through the noise, Relational Organizing can have stronger impacts than conversations with impersonal strangers. And due to the inherent inequity in VAN data, traditional voter contact programs was leaving many voters out even when campaigns COULD canvass and utilize more traditional methods to reach potential voters. RO offers a path forward—it can be used to cut through the noise, build trust and reach those that may otherwise be unreachable, even from the safety of your own home. This session will focus on how organizations can use Relational Organizing to leverage the power of their activists to achieve change, without ever leaving the house.
Moderator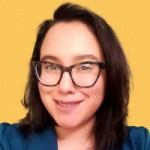 Jasmine is the daughter of Mexican immigrants and a born and raised Midwesterner. She has dedicated her professional career to working for progressive nonprofit organizations such as the ACLU of Wisconsin and Voces de la Frontera and is now a relational organizing trainer with the Organizing Empowerment Project. As a graduate of the Gamaliel Foundation's national organizer training program, she is a strong supporter of relational organizing as a way to build movements and effect change.
She graduated from Marquette University with a Bachelor of Arts in Political Science and History and from the University of Wisconsin-Milwaukee with a Master of Science in Nonprofit Management and Leadership.
Panelists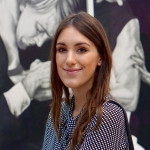 Emily Isaac was the National Relational Organizing Director for Bernie 2020. She conceptualized and executed the largest relational organizing program in U.S. politics, working with both the national distributed and state field teams to build a network of over 1.5 million voters. Previously, she was the Field Director for Sri Kulkarni where she organized a robust multilingual outreach program in 15 different languages.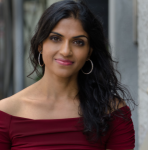 Saru Jayaraman is an academic at UC Berkeley and the President of One Fair Wage, a national organization working to raise wages for service workers nationwide. She was named one of CNN's "Top10 Visionary Women", a White House Champion of Change, a James Beard Foundation Leadership Award winner, and the San Francisco Chronicle 'Visionary of the Year'. Saru authored Behind the Kitchen Door (Cornell University Press), and Forked: A New Standard for American Dining (Oxford University Press), and has appeared on MSNBC, HBO, PBS, CBS, and CNN.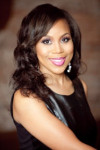 Jasmine Jones is Rock the Vote's Organizing Director. She is a political operative with experience in organizing, fundraising, campaign and project management. She has a strong passion for leadership and an advocate in civic engagement. Prior to joining the Rock the Vote team, she was the Director of Alumni Support for the Virginia Progressive Leadership Project, a leadership cohort where she provided support for alumni with their political and civic goals. Jasmine is an exceptional networker with a demonstrated record of success across multiple campaigns, including Congressman Sandford Bishop in Georgia, and was the finance director for Supervisor Dan Storck in Fairfax County, Virginia. She is a motivated team leader and trainer with expertise in political and civic topics and development. In her spare time, she is a volunteer in her community and is a member of several organizations. She is an old soul with a huge personality and a lover of R&B.
Jasmine is a southern belle growing up in Georgia by way of North Carolina. She earned her Bachelor's in Political Science and International relations from Albany State University.