Game Changer: Tech Workers Organizing for Justice
Session Type(s): Panel
Starts: Saturday, Aug. 15 12:00 PM (Eastern)
Ends: Saturday, Aug. 15 12:50 PM (Eastern)
Over the past few years, tech and game workers have been joining together to question the role that their companies are playing in covering up sexual harassment and gender inequity, enabling white supremacy, promoting economic inequality, advancing surveillance capitalism, suppressing free speech, and accelerating climate change. They are demanding a voice in the workplace and debating the best way to create lasting change. At the same time, there has been a renewed focus on the concentration of power in the industry among a few tech giants. On this panel, workers will discuss the tactics they've used to gain power, and the next steps for their movement. This panel is sponsored by the Communication Workers of America.
Moderator
A former game dev and tech worker, Emma Kinema currently serves as a Senior Campaign Lead for the Communications Workers of America's CODE-CWA initiative organize tech and game workers through the Alphabet Workers Union, New York Times Tech Guild, Voltage game writer strike, Change.org union, NPR Digital Media United, EveryAction Union, Glitch Union, Mobilize Union, Blue State Union, and more.
Panelists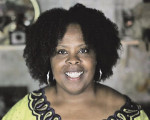 Before moving to Oakland in 2008 Minister Cherri Murphy was the Director of Victim Services in the District Attorney's Office for 13 years in Charlottesville, Virginia. Since 2012, Minister Cherri has made academic lectures and pastoral sermons throughout the East Bay focusing on the new church, emphasizes combining spirituality and nonviolent direct action principles. After the death of an unarmed black teenager, Michael Brown was shot and killed by a police officer, Minister Cherri re-devoted her life to social change using a theological lens. In 2015 she joined a faith-based affinity group, Second Acts which dares to explores social change with those who have formerly been de-centered creating sacred spaces which imagines a more equitable world. Since Covid 19 She has been instrumental in promoting economic and racial justice around essential worker rights, and defunding the Oakland Police Department campaign. More recently she is a lead organizer for Gig Workers Rising and is also part Of Carroll Fife's For District 3 Campaign in Oakland.
Minister Cherri Murphy is currently the Founder of Speak Life Ministries and a Doctoral student at the Graduate Theological Union/Berkeley Theology in Berkeley. Her focus is on liturgical direct actions, specifically how participants combine public worship, art and ritual protests to intimately engage and invoke social change for those who have historically been de-centered. She is also a member and a licensed Spiritual Practitioner at Heart and Soul Center of Light, in Oakland California.
Devan Soyka is a narrative writer in the gaming industry. This year she and her fellow contract writers organized for better pay and transparency.