Challenging Media Meta-Narratives
Session Type(s): Panel
Starts: Thursday, Aug. 13 11:00 AM (Eastern)
Ends: Thursday, Aug. 13 11:50 AM (Eastern)
"White men are the safest political candidates because they're the most electable." "For the sake of public safety and order, people accused of crimes should be jailed before trial." "People participating in sex work are vulnerable and victimized, and policies criminalizing sex work can help protect them." Through coverage choices, story angles, headlines and more, the national media tells us stories about ourselves and our society—many of them inaccurate and toxic. Zeroing in on three dominant and timeworn media meta-narratives that need to be dismantled, hear from journalists on how they work to challenge those toxic narratives and lift up new ones.
Moderator
Ashton Lattimore is the editor-in-chief at Prism. Ashton is a longtime editor and writer whose work focuses on race, culture, and the law. Her writing has been published by the Washington Post, Slate, CNN, Essence, and other outlets. Prior to joining Prism, she was Senior Writer and Managing Editor at the University of Pennsylvania Law School, and previously was the lead editor at NewsOne. Also a former lawyer, Ashton represented Pennsylvania's Governor in the lawsuits that successfully challenged the state's congressional map as an illegal partisan gerrymander, resulting in the implementation of a new map in time for the 2018 elections.
Ashton received a B.A. in English from Harvard College, an M.S. in Journalism from Columbia, and a J.D. from Harvard Law School, where she was an editor of the Harvard Law Review. She lives in Bryn Mawr, Pennsylvania with her husband and two sons.
Panelists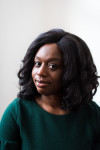 Anoa J. Changa is a staff reporter leading Prism's coverage of electoral justice and voting rights.
An organizer by nature and a lawyer by trade, Anoa has a deep history of working within the realms of advocacy and justice. Her passion lies in building collaborative political spaces that fundamentally change the way communities and grassroots organizations engage with the social and political systems around us. Expanding on her experience as an attorney, Anoa has been a grassroots digital organizer and strategic advisor to several organizations. She came to Prism from the New Georgia Project, a nonpartisan effort to register and civically engage Georgian voters, where she was the director of digital strategy and storytelling. Prior to that, she held the position of cities electoral manager for Democracy for America.
Anoa is a movement journalist, deeply influenced by grassroots-led electoral organizing efforts. She is the host of the podcast "The Way with Anoa" tackling politics and current events through a Black progressive feminist perspective. Anoa has bylines in The Independent, The Nation, Dame Magazine, Huffington Post, and Rewire.News. She is a speaker, trainer, and presenter in progressive spaces.
Anoa received a B.A. in Sociology and a Master in City and Regional Planning from The Ohio State University. She was awarded a J.D. from West Virginia University College of Law where she was a W.E.B Dubois fellowship recipient. She resides in Atlanta.
Tamar Sarai Davis is a staff reporter leading Prism's criminal justice coverage.
Prior to joining Prism, Tamar worked as a criminal justice researcher at Color Of Change, the nation's largest online racial justice organization. There, her research focused on bail reform, the profit incentives that fuel mass incarceration, and the impact of the system on women and girls, among other campaigns based issues.
Tamar is passionate about narrative writing and firmly believes that story sharing and truth-telling play a powerful role in changing hearts, minds, and ultimately the lived realities of communities across the world.
Tamar is a Brooklyn native and currently lives in Harlem. She holds a B.A. in Sociology and Africana Studies from Wellesley College and an M.S. in Journalism from Columbia University.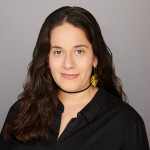 Tina Vasquez is a senior reporter leading Prism's coverage of both gender justice and workers' rights. She is a movement journalist with more than 10 years of experience focusing on immigration, reproductive justice, and culture. Previously, she was a senior reporter covering immigration at Rewire.News, the leading online publication devoted to evidence-based reporting on reproductive and sexual health, rights, and justice.
Tina's work has appeared in the New York Review of Books, NPR, The Nation, and a variety of other publications. She is board member for Press On, a Southern journalism collective that strengthens and expands the practice of journalism in service of liberation. She is based in North Carolina.